ADVANCED DESIGN
USB rechargeable light, built-in 650mAh rechargeable lithium battery for each light.
FOUR LIGHT MODE OPTIONS
The Headlight and Taillight feature a one-touch switch with four different lighting modes depending on your preference. Include full brightness, half brightness, fast flashing, and slow flashing.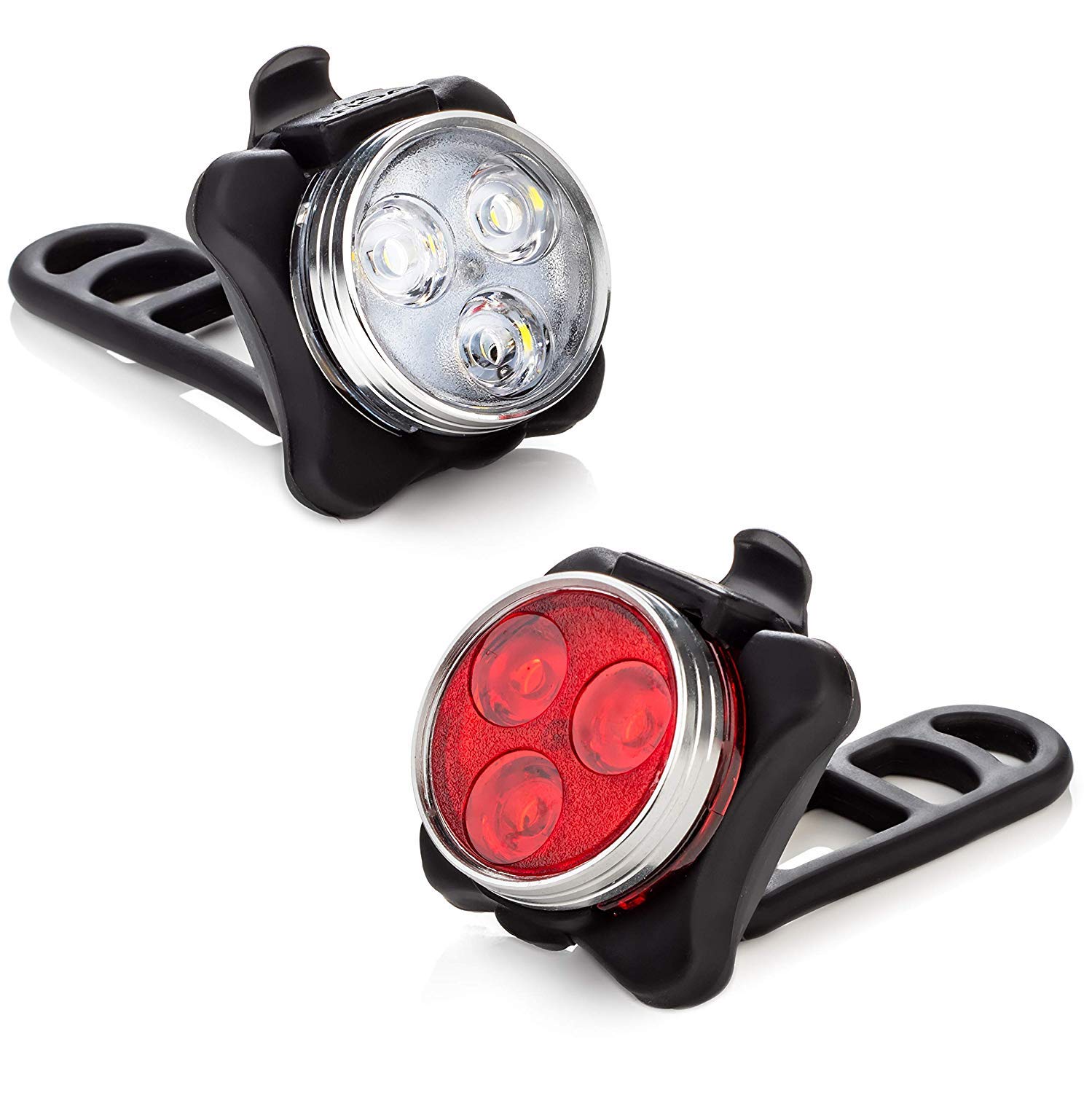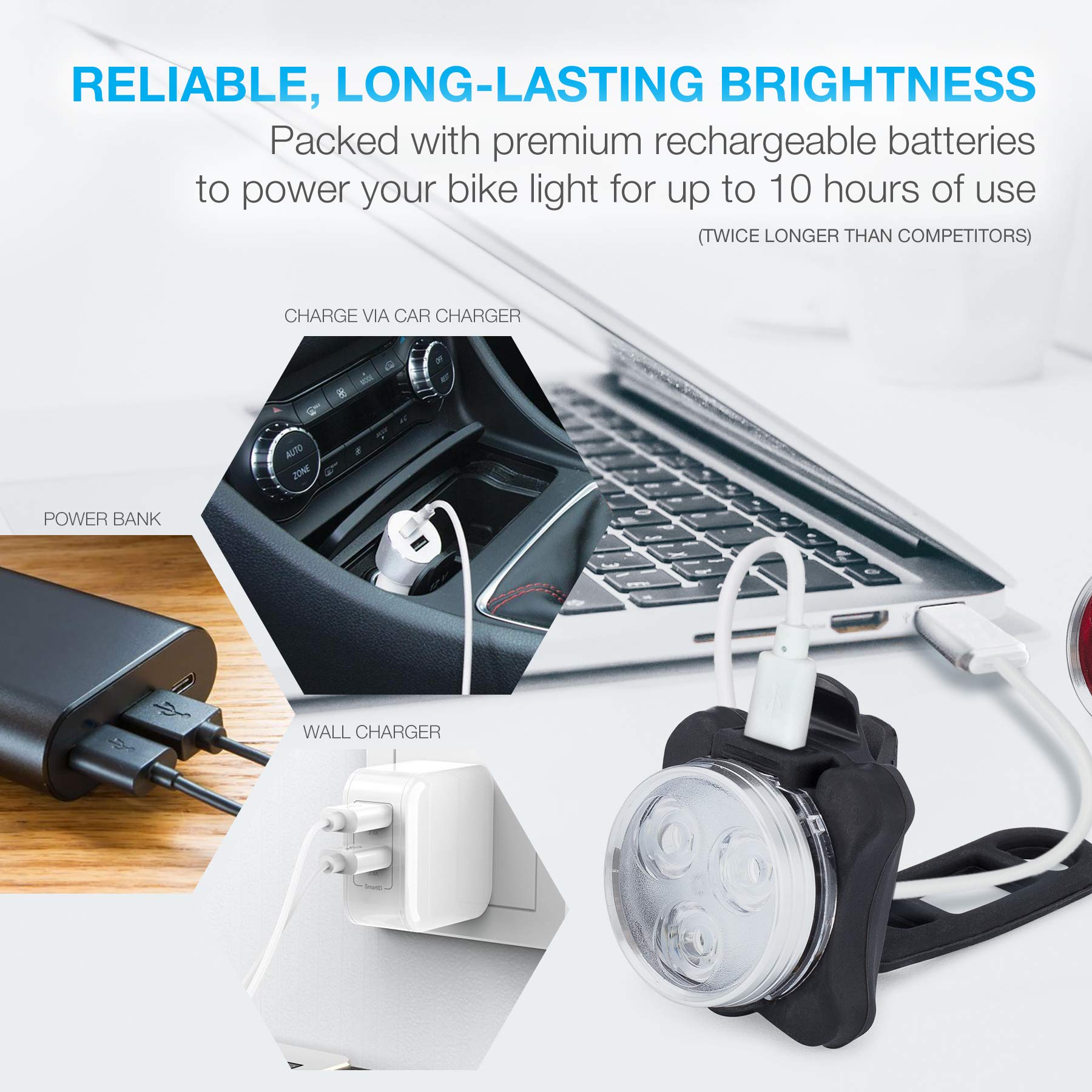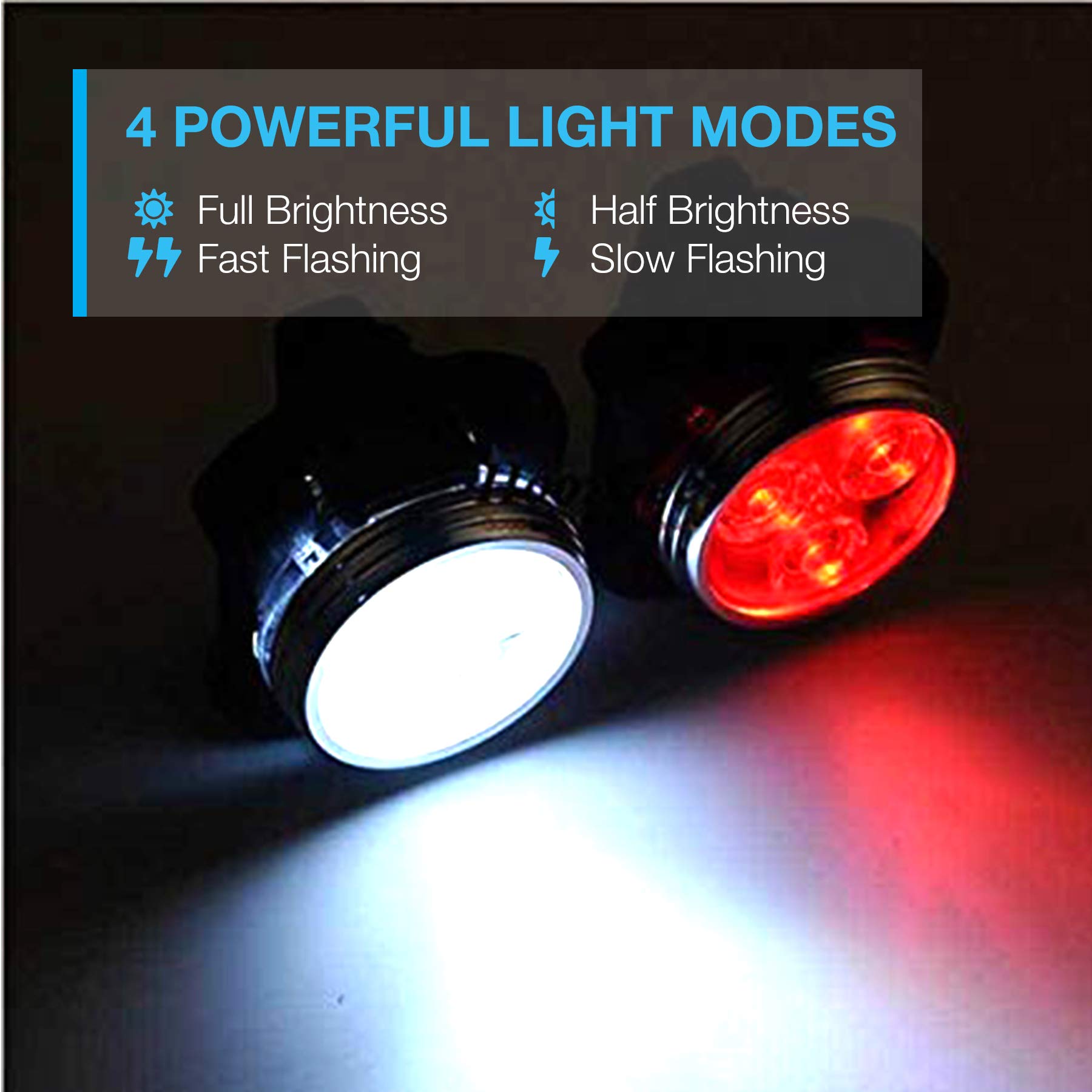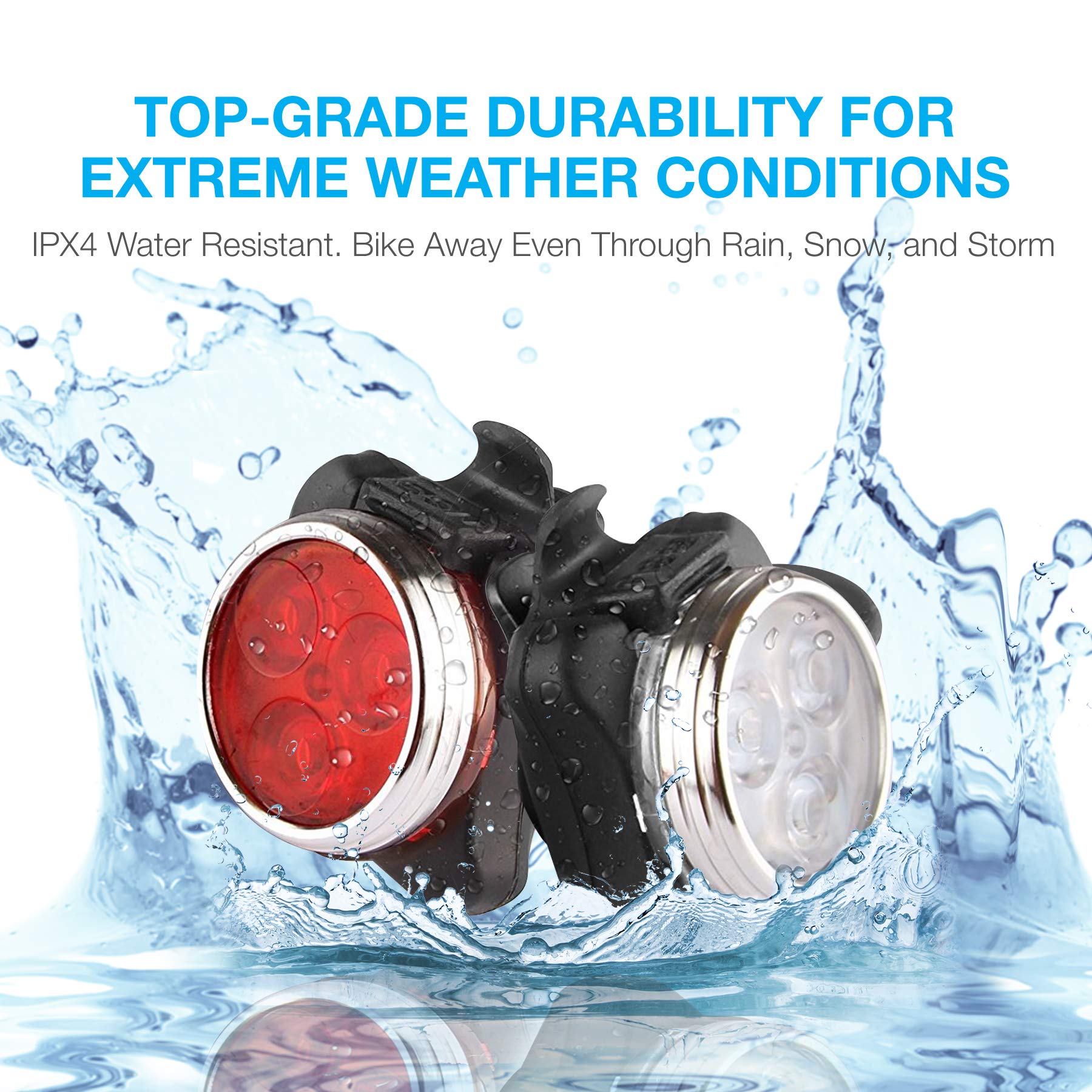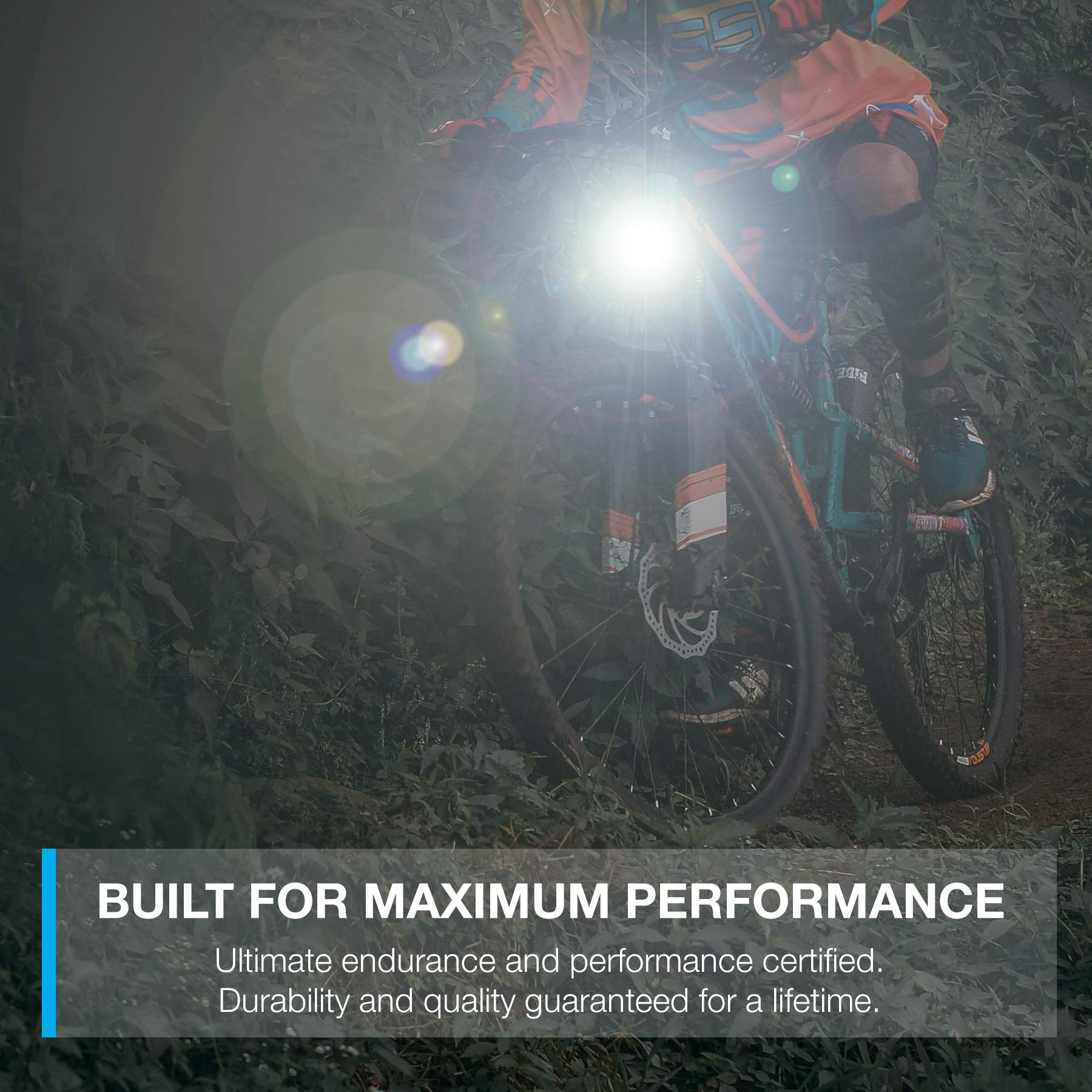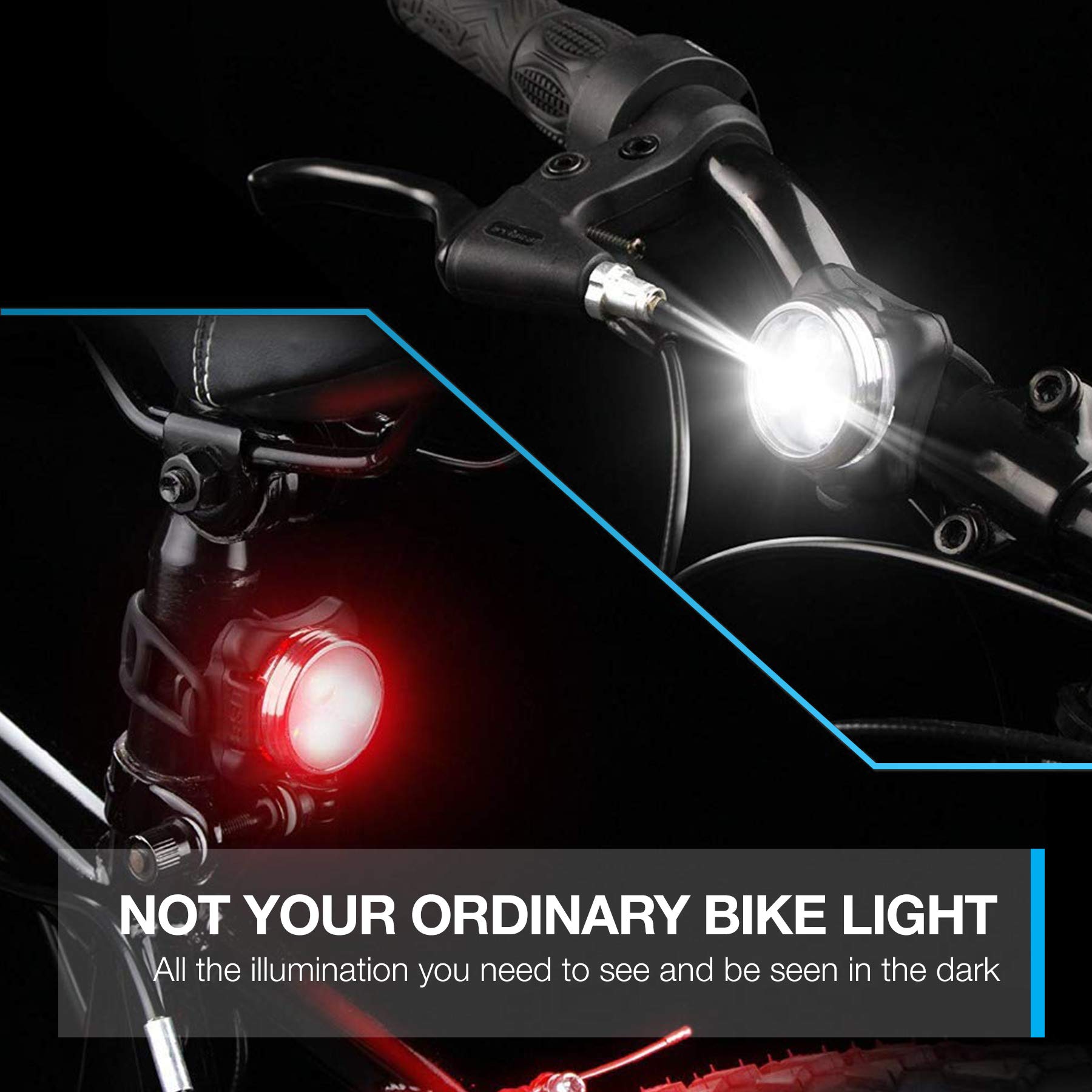 EASY INSTALLATION
The silicone mount straps are designed with two openings that tightly fit around many size seat posts, handlebars, seat risers, backpacks, helmets and stretch to keep lights secure and firm. They can be easily loosened and fasten, and no tools are required.
MULTIFUNCTION
This bike light set is versatile enough for cycling, hiking, camping, or any outdoor activity and can be used as an emergency flashlight. This is great for cycling at night or in places where visibility and safety are a concern. So, just start your next adventure with us.
BUY WITH CONFIDENCE
West biking is committed to providing our customers with high-quality products, we are dedicated to ensuring your full satisfaction. Please contact us when you have any problem, we will solve the problem for you as soon as possible.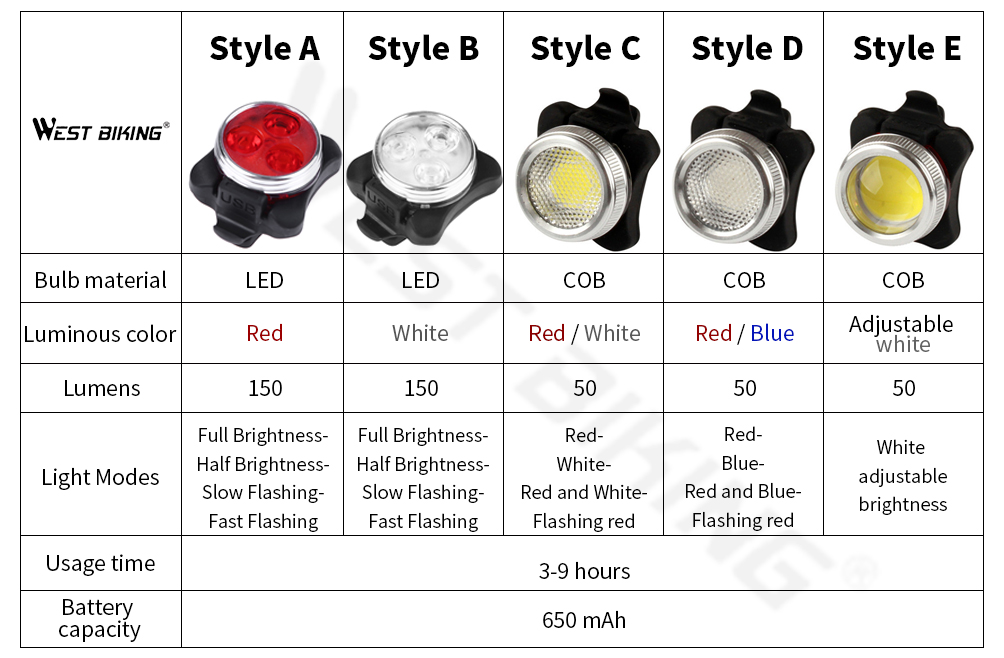 Style A
Only red light. with 4 modes.

Style B
Only white light. with 4 modes.

Style C
White and red light. with 4 modes.
Style D
Blue and red light. with 4 modes.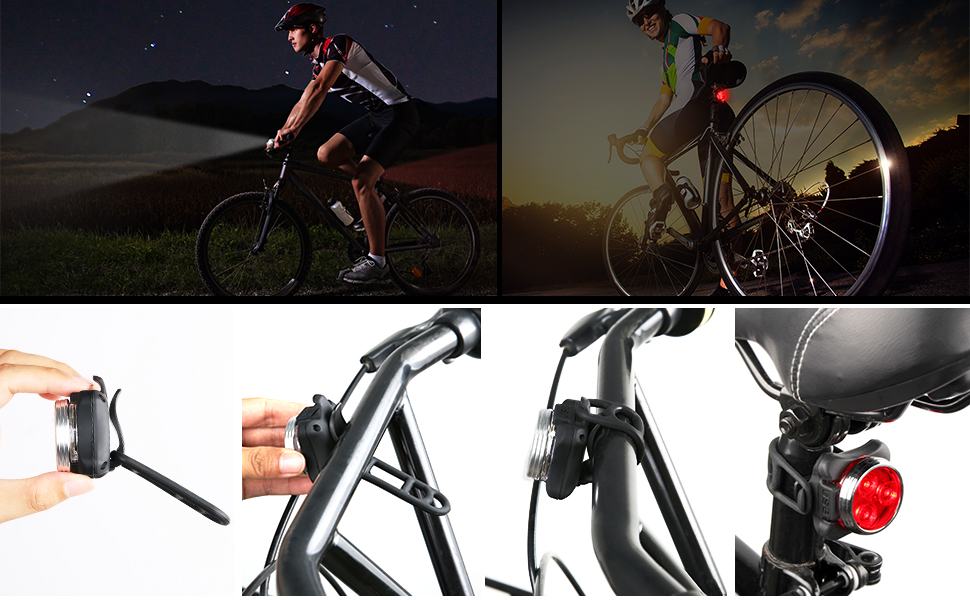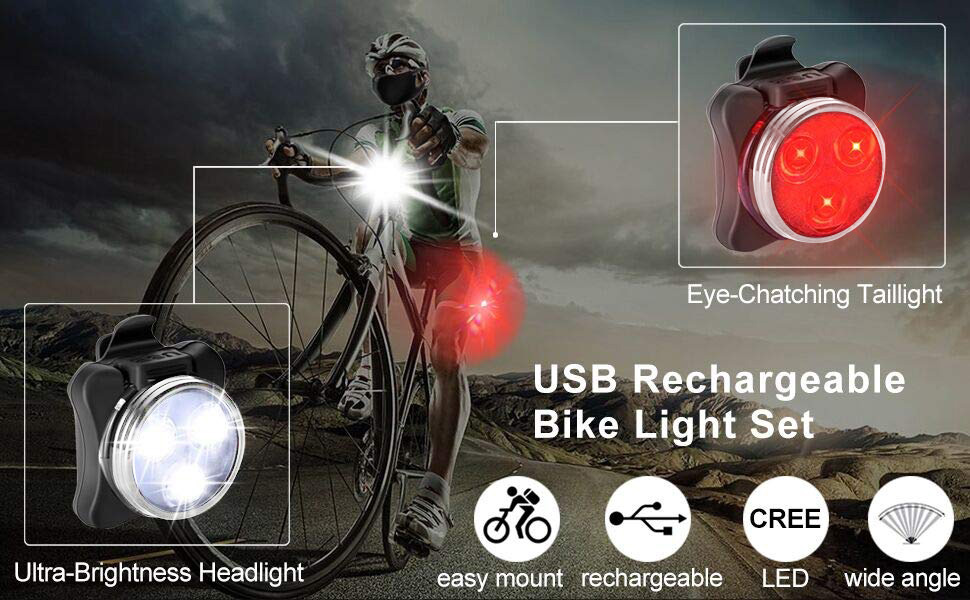 4 Powerful Modes

With one click of a button, change to the right light mode that you need. Switch between low and high brightness from dusk to complete darkness at night, or between slow and fast flashing modes for high-traffic roads.

Rechargeable Long-Lasting Batteries

Precision-designed to provide maximum power of up to 10 hours on a full charge and completely rechargeable using all USB-compatibe outlets: car charger, laptop, powerbank, wall outlets, etc.

Our Commitment to Quality and Our Customers

We are more than just great bike lights! As a customer-driven brand wholly committed to providing you a positively lit experience, all our products come with a promise to always meet (and sometimes even exceed) your satisfaction!