Sleep Effortlessly & Comfortably All Night
Normal headphones are NOT comfortable to wear all night. SleepBandz allows you to enjoy your favorite calming sounds, music, or movies while you fall asleep. 
Blocks out any disturbing Noise, snoring, or Light.... "Sleep will never be the same."
No More Ear Pain For Side Sleepers
Don't wake up with sore ears! SleepBandz headphones are optimized for side-sleep comfort. Each speaker is about as thin as a yoga mat — so you can't feel them at all even when you're on your side.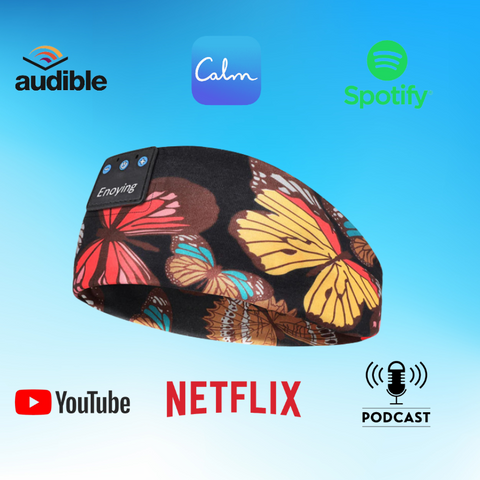 Premium Sound With Soft And Thin Speakers
SleepBandz razor-thin Bluetooth® is optimized for deep sleep. Listening to calming sounds at night is proven to help you fall asleep 65% faster!
The darkness produces melatonin which helps you get a faster and deeper sleep so that you can feel rested and energized for the next ahead ( Charges Via USB)
Visit Us In Person With Our First Store!
We are so excited to announce that we have our very own physical location in the United States and we will be opening more locations in the future. 
Get Your SleepBandz And other Unreleased Products directly from us! Please Go to our Store Page to get directions!