Perfect For Both Professional And DIY Use - Transform Your Power Drill Into An Effective Sheet Metal Cutter.
With a faster cutting speed than most sheet metal cutting tools,  the Shear Perfection Metal Cutter is able to perform clean, precise cuts, and saves time on the job. 
Safe and Durable
With it's no-contact design, hands are clear of the saw proximity preventing injuries. Featuring a robust metal gear head, it's designed for long life and durability.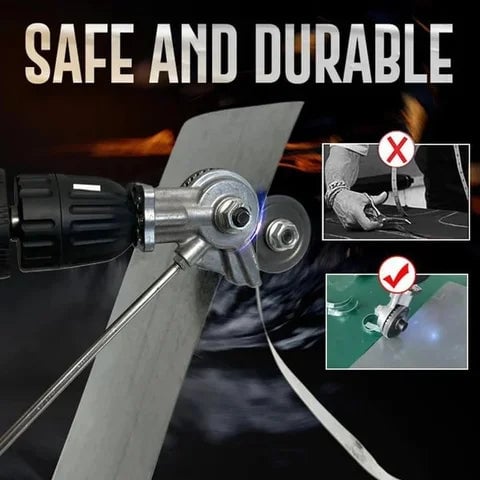 Precision Cutting
The attachment features a positioning slot for accurate sizing. It navigates tight patterns, squares, long cuts and more. Perfect for 0.8mm stainless steel, 1.2mm sheet metal, and more.
Convenient and Portable
The attachment is lightweight and portable, making it easy to carry and store away when not in use, fitting perfectly into your toolbox or storage cabinet.
Easy to Use
Fitted to the drill head without the need for special tools- simply secure  the attachment and it's ready to use.  It's easy to use and saves time and effort.