Women's retro small shoulder bag, suitable for holiday nights, weddings, outings, hands-free shopping, summer, concerts, daily use, compact but convenient
UNIQUE OPENING DESIGN
A little stylish design while ensuring safety
Aluminum alloy Fitting Buckles and Holders are Internally Lined with Strong Green Canvas make it Durable and Long Lasting.
LARGE CAPACITY STORAGE
Meets all your needs in daily life
Small Crossbody Bag with 1 main bag, 2 internal side bag and can accommodate daily small items such as Iphone12, purse, and cosmetics.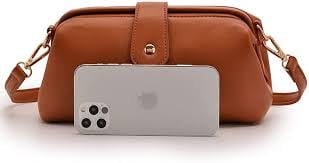 DOCTOR BAG
If you are in preference for vintage and antique styles, this one will be your first choice. It had a large capacity which can contain a lot of personal items. It matches well with a woolen overcoat. Very classic and old school.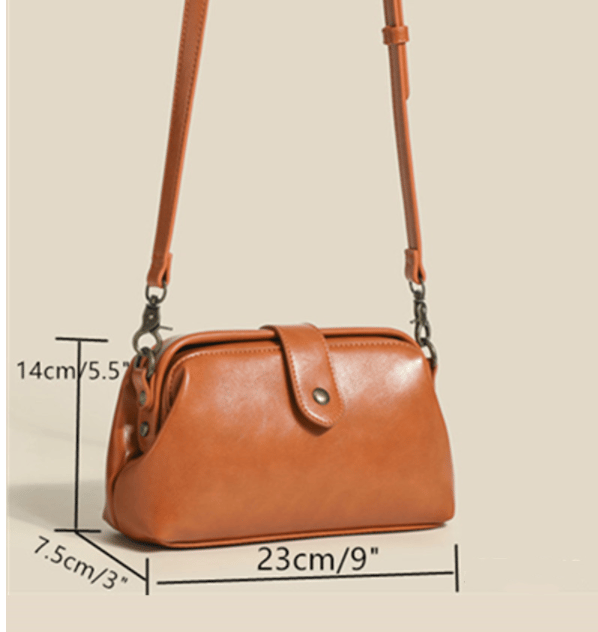 Susan - Review
"Absolutely in love with this bag!!! I agonized for a while over what new purse to buy and am so glad I finally went with this one. The high quality is obvious. The orange color is a little bit more orange than what's shown in the photos, but it's still beautiful. Customer service was also excellent and very responsive! When I was concerned that I might need a larger bag (completely my fault since the bag perfectly matches the description - I just always underestimate how many things I have!), the shop owner even offered to sell me a larger version at a heavily discounted rate to avoid the cost/inconvenience of an international return. Overall, I very highly recommend this purse and will absolutely purchase from this shop in the future!!"
Nicole - Review
"The handbag is perfectly made, the size is quite baby, but 11 Pro Max is placed. Inside comfortable compartments, accessories are good. Very unusual and stylish, immediately want to wear."