Correct Bunions Without Surgery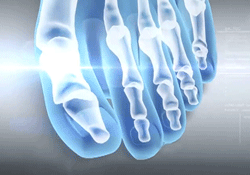 Bunions Hurt!
Though they are natural, bunions can be seen
as embarrassing, painful, and debilitating.
You want to play with the grandkids, go out with friends, enjoy a walk, but the pain is too much. You want to go to a friend's house, but they might ask you to take your shoes off, so forget it.
What's worse, some people have to be on their feet all day for work with the pain of bunions.
You're tired of suffering, tired of the pain, you must absolutely test this bunion corrector created by orthopedists. It's
100% Natural
and
Reduce the friction between toes
and shoes which enables you to move NATURALLY while keeping their ALIGNMENT.
✓ Realign toes to natural position
✓ Targeted cushioning for daily use
✓ Discreet and comfortable
✓ Hypoallergenic Lycra fabric
✓ 1 Size Fit All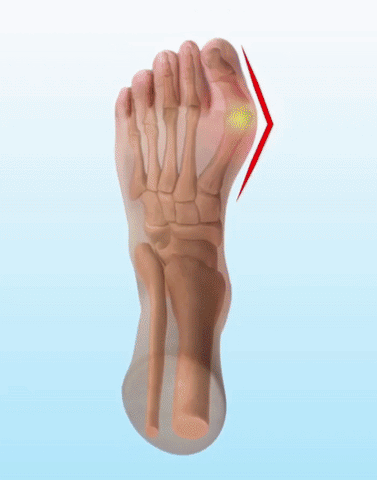 HOW IS OUR BUNION CORRECTOR HELPFUL?
The Postur Ognion Corrector helps active people suffering from moderate to severe bunion pain. Once the bandage is applied with a toe gel, it will gently help realign the big toe taking away pressure from the other toes releasing built-up tension, and relieving soreness.
Fits

comfortably

in most footwear to help

reduce rubbing

from shoes.
The unique gel memory formulation fits all kinds of foot shapes.
Unobtrusive, comfortable yet highly effective for immediate bunion pain and corn relief day and night - avoid bunion surgery!
Bunion pain can make sleeping difficult.

Our Bunion Corrector works to straighten your big toes and relieve pain, so you can get a much better night's sleep.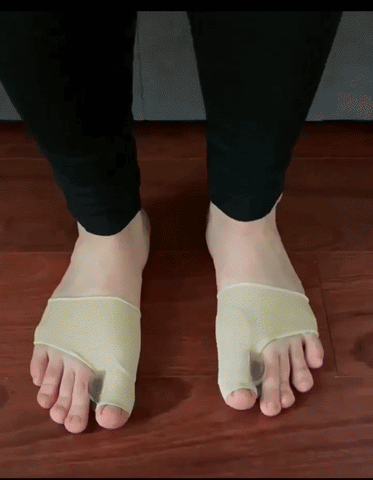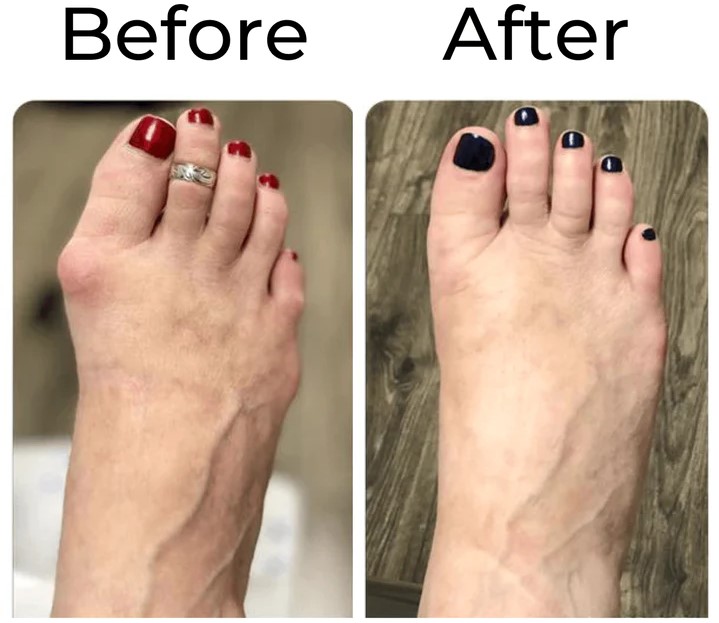 WHAT GREAT FEATURES DO WE OFFER?
COMPLETE BUNION PAIN RELIEF: Helps with discomfort, pressure, and inflammation caused by bunions. Cushions support the bunion area so that you can take every step with renewed comfort. A bunion corrector is guaranteed to relieve your bunion pain.
ABSOLUTE PROTECTION: Medical Grade Gel protects skin while walking and exercising. The gel pad acts as a buffer to shield the sensitive bunion area to prevent painful rubbing from occurring. Activities will now be pain-free and enjoyable again.
BUNION RELIEF THAT CAN BE WORN WITH SHOES: This Postur protector can be worn discreetly under shoes, socks, and stockings for undetectable protection. Can be worn in all kinds of shoes including your most elegant pair. Feel and look your best with these bunion corrector sleeves.
SECURE, COMFORTABLE FIT: Enjoy the secure fit of these bunion sleeves. These bunion toe straightener sleeves are one size that fits all and can be worn by men and women alike.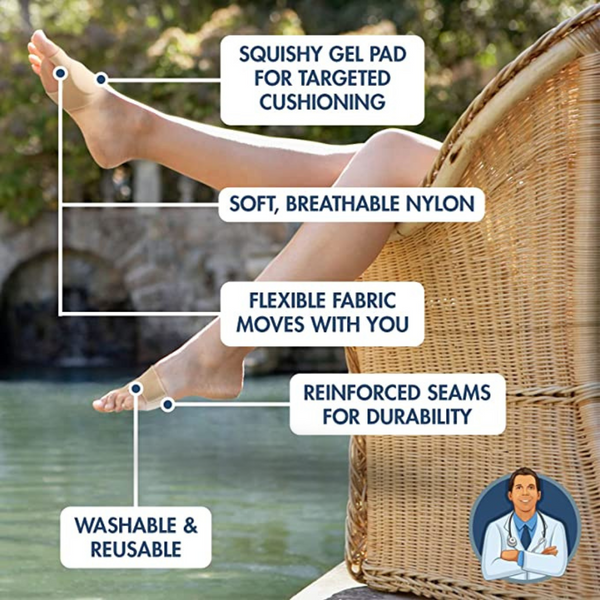 Each Purchase is backed by an iron-clad, "45-day, 100% MONEY-BACK GUARANTEE"
I know what you're thinking now – "this seems great, but will it actually work as promised? Or is this another internet gimmick?".

We get it. You've probably been burnt by other pain relief devices promising the world and failing to deliver.

And here's why we're different. Once you receive the product, you have 45 days to use it. If for some reason you don't get bunion pain relief…

Simply email our support team, and we will refund your purchase amount in full. We'll even let you keep the product out of convenience.

We work hard to bring you the best and highest quality products on the market. We ship all orders with tracking numbers and keep you updated with the latest news while your order is on its way to you.