♡ NO MORE MISTAKES TO TRY A NEW STYLE ON NAIL PAINTING ♡
Brand new important tools for nail art will help you create professional nail art technology! The stamp is made of transparent jelly, which allows you to seal all fine lines on the nail without effort without asymmetrical results.
Not only line drawing, you can also apply nail patterns with precise alignment. Just apply nail gel on the stamp and seal it on your nail!

♡ SAVE YOUR TIME FROM DEMANDING NAIL PROCESS ♡
💅What is the jelly material? Is it harmful?
It is a high quality silicone material. No, it is safe, non-toxic and antiallergic to most of the nail and skin.
💅Can I use it several times? How to clean the nail gel from the stamp?
Yes, it is reusable and washable. You can clean with alcohol or nail cleaner after applying nail gel. 

CHARACTERISTICS:
Nail Art Jelly Stamp💜
Clear so that you can see the position where you want to place the pattern. Jelly is much easier to pick up patterns from plates. You can seal various fine straight or symmetrical shapes around the nail edge with precise alignment.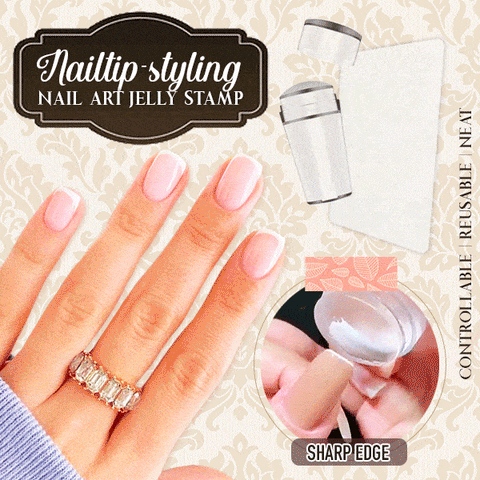 Simple nail styling💜
You can draw whatever style you want such as small French tips, abstract shapes, elegant patterns from nail stickers and all the new styles you create!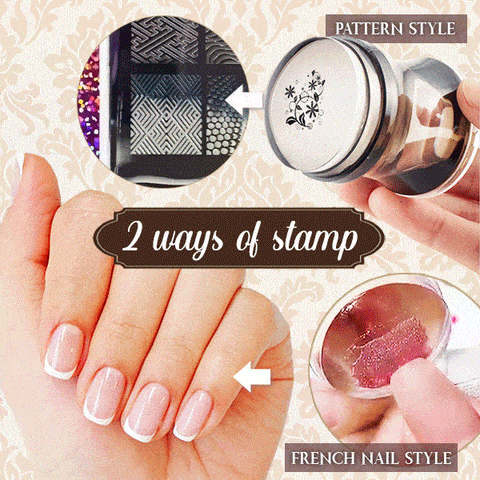 Fits most nails💜
Head of transparent stamp is designed diameter of 2.8 cm, which can fit all sizes of nails even on the toes.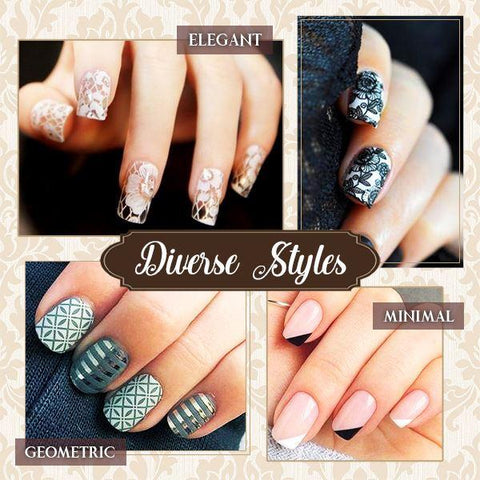 Easy to clean, reusable💜
Can be washed thoroughly with a mild detergent, you can clean with alcohol for quick cleaning results.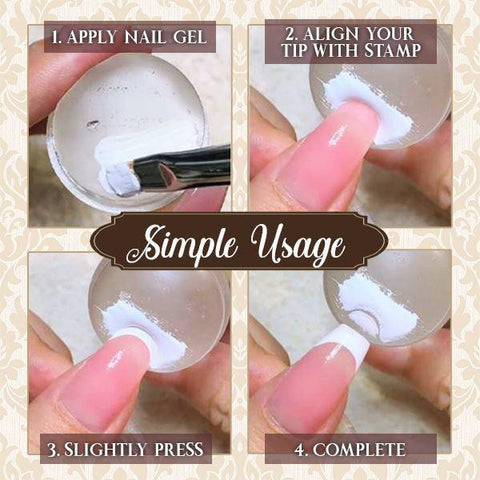 Attach transparent nail pad💜
Large cushion that scrapes, thin and comfortable to hold and scrape the varnish from plates.
SPECIFICATIONS:
Material: Silicone
Head length: 2.8 cm
THE PACKAGING CONTAINS:

1 x Nail Art Jelly Stamp with nail top styling