"I used this product and was very good at trapping and extinguishing the mosquitos. It also traps small bugs and other little insects. We turn it on every night, and I love it. You can even use this for camping and travel. I recommend it."
Ellie B - Verified Buyer
MOSQUITO & FLIES REPELLENT LAMP
The mosquito which runs around with germs always makes you feel irritable, and you need to deal with it in the right way. Instead of harmful sprays and lotions, our mosquito killer lamp can effectively reduce the number of mosquitoes around you and your family. It is friendly to children & animals and helps build a peaceful environment around your home.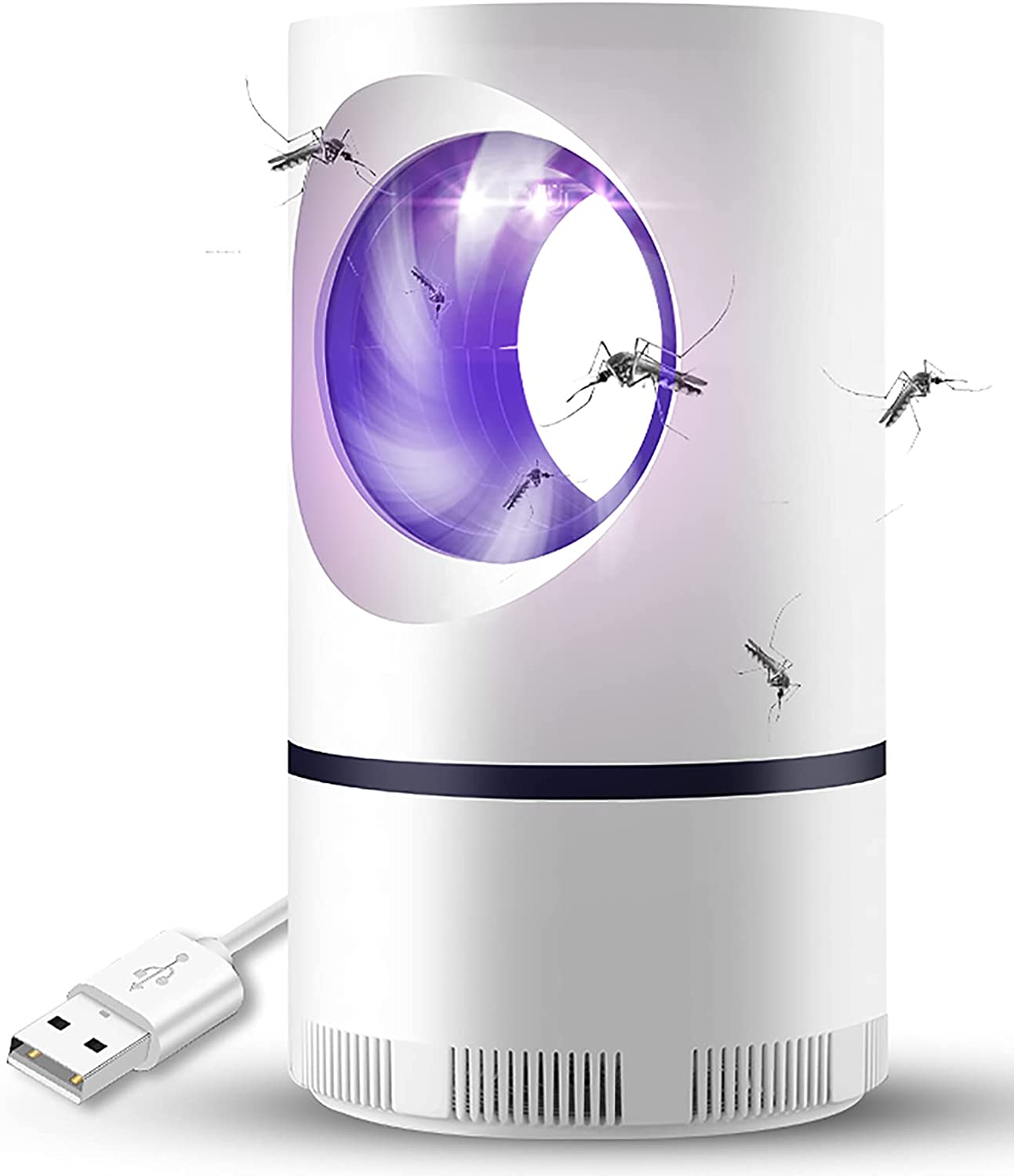 Mosquito Trap with 368nm Light
Using mosquito favorite 368nm ultraviolet light mosquito trap lamp,360° light, and photocatalytic reaction produced by photocatalyst, release carbon dioxide and airflow to simulate the carbon dioxide damp atmosphere emitted by the human body. Attracts mosquitoes in any direction.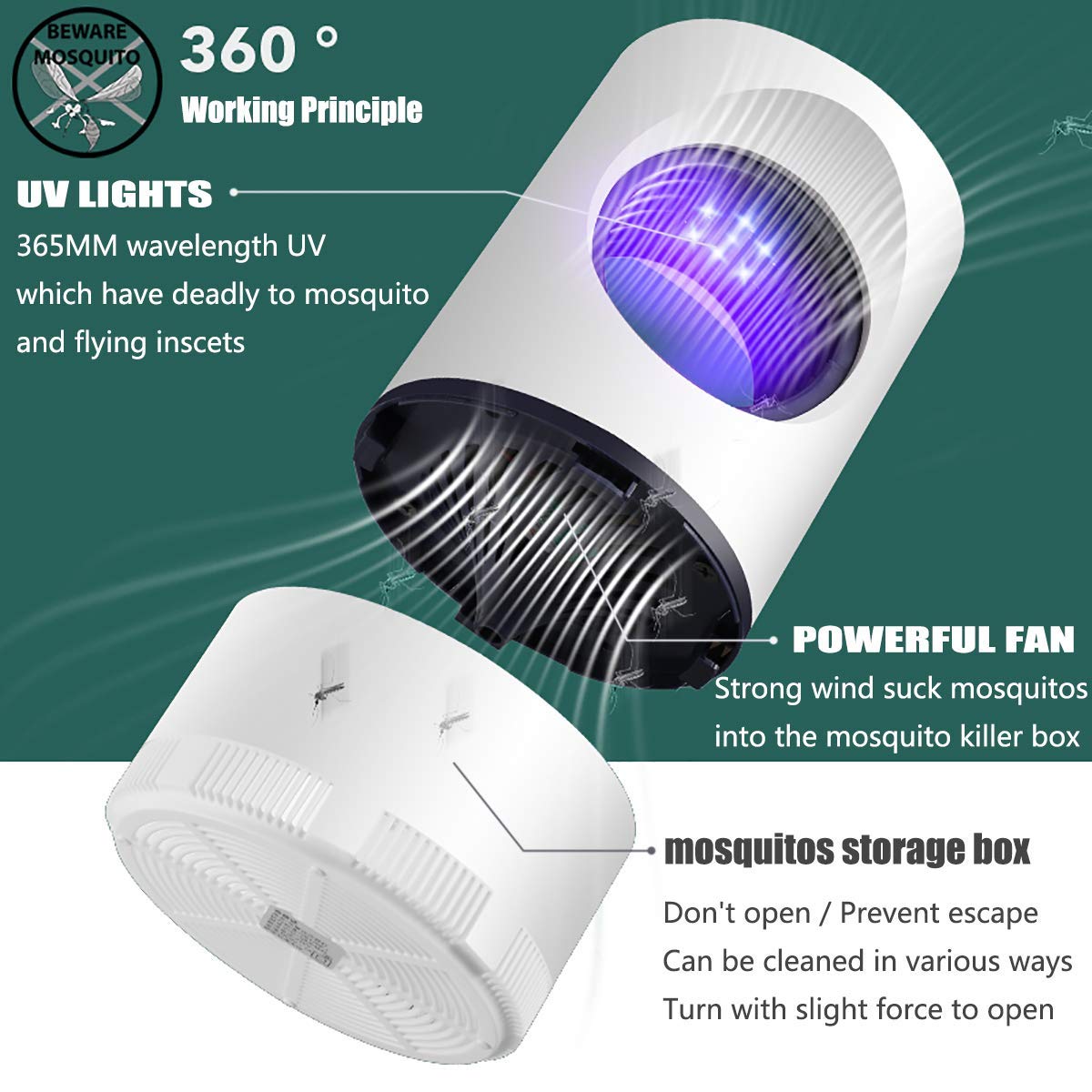 Strong Suction
The fan highly stirs the surrounding air to form a vortex, so that mosquitoes used fly with the wind and the mosquito's wind near the wind tunnel, will be strong vortex suction into the bottom of the mosquito disc.
Centrifugal Pressure Prevents Escape
Once the mosquito is sucked into the trapping grid, it is difficult to escape the strong vortex generated by the fan, which has been pressed into the bottom of the mosquito disc by the cyclone, making it dehydrated and air-dried to death.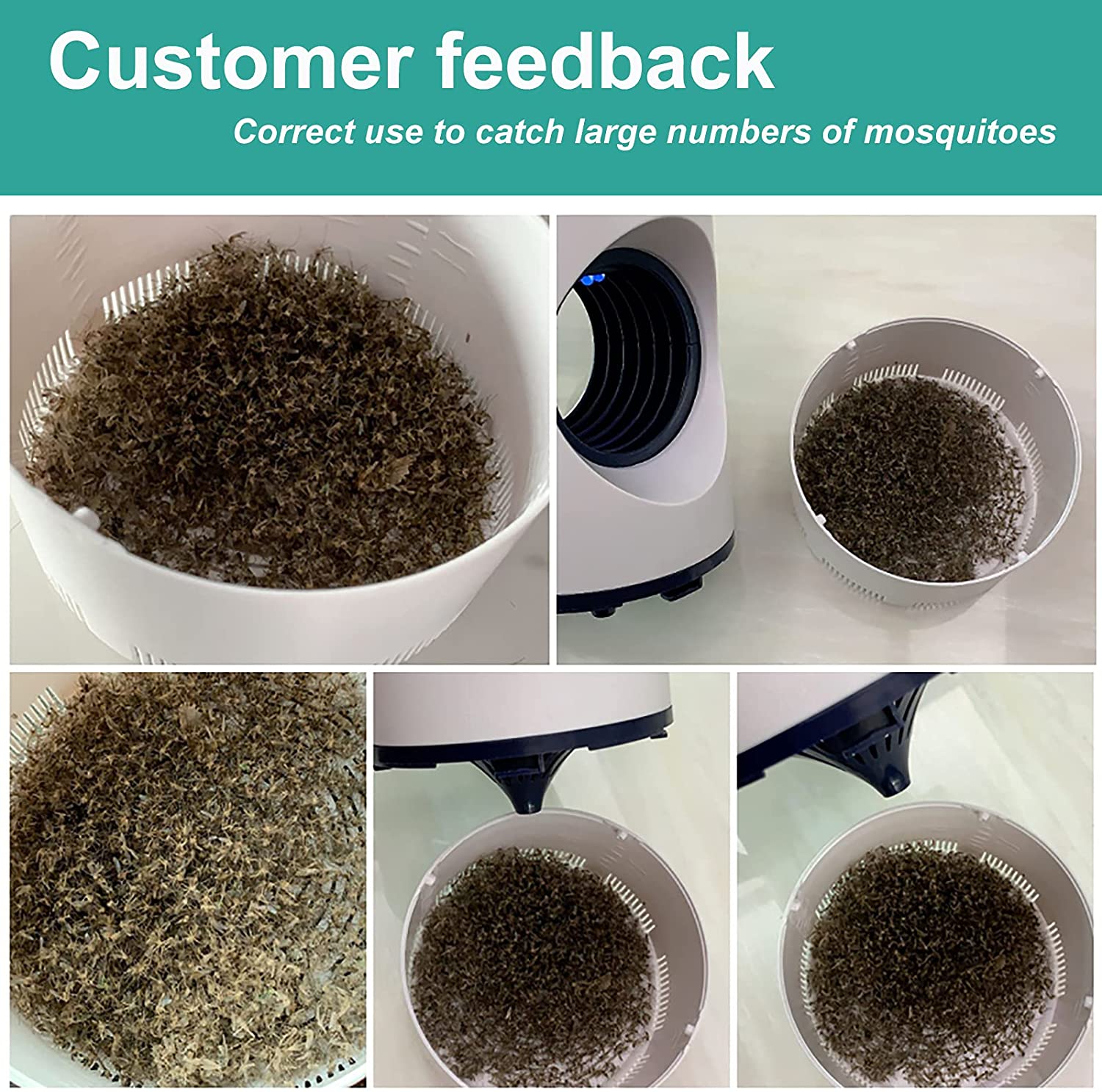 USB Ports Kill Mosquitoes everywhere at any time
A standard USB charging cable is adopted for a more convenient power supply, which can be connected to a mobile phone charging head, laptop computer, and mobile power supply.
Removable Structural Design
Remove the mosquito box by rotating it counterclockwise. Clean it with water. Wipe it with a dry cloth after cleaning.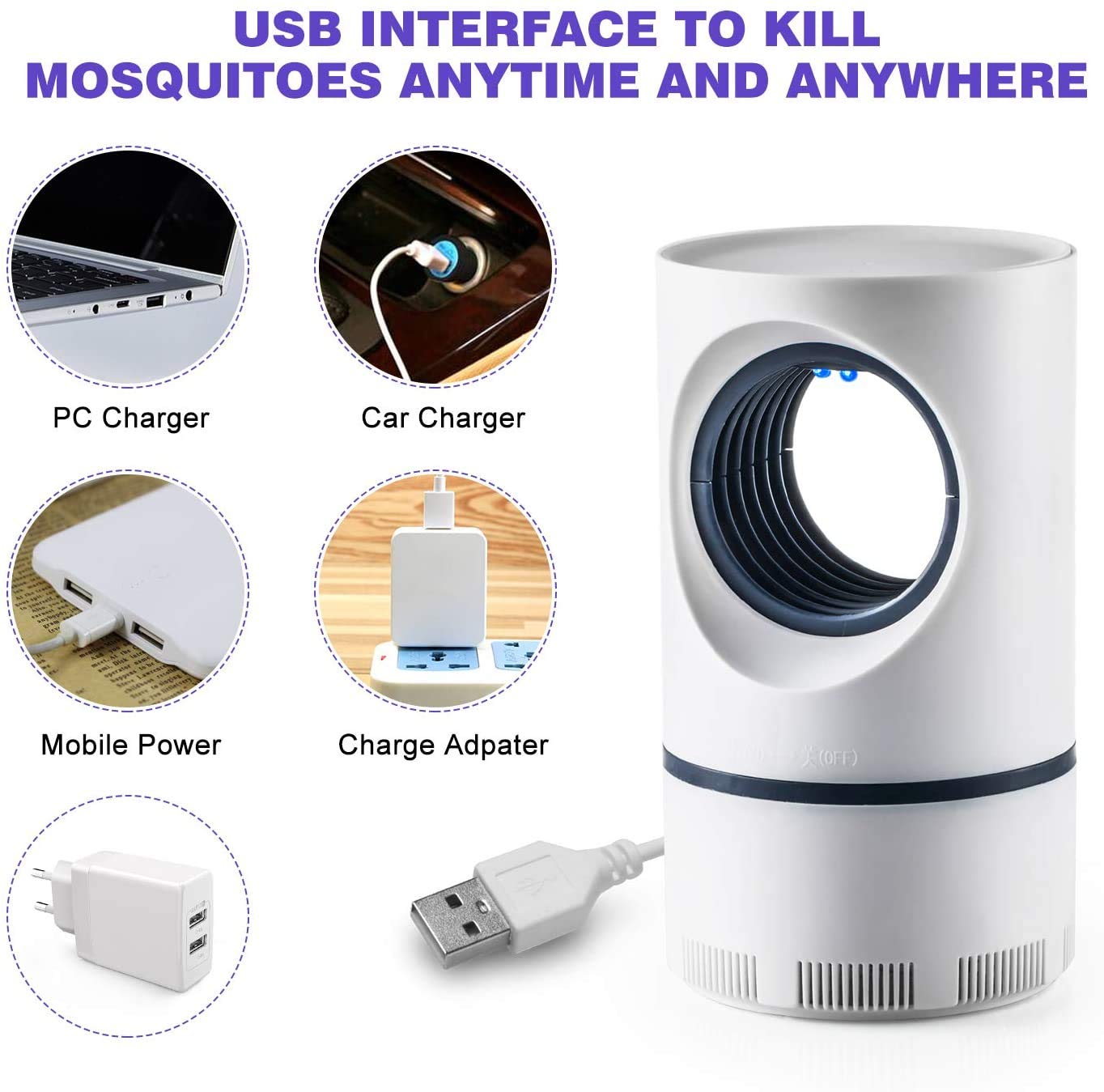 EASY TO USE & CLEAN
Once press the power button, it works. The trap uses a removable tray at the bottom. You just need empty the tray of dead mosquitoes, then rinse and disinfect them.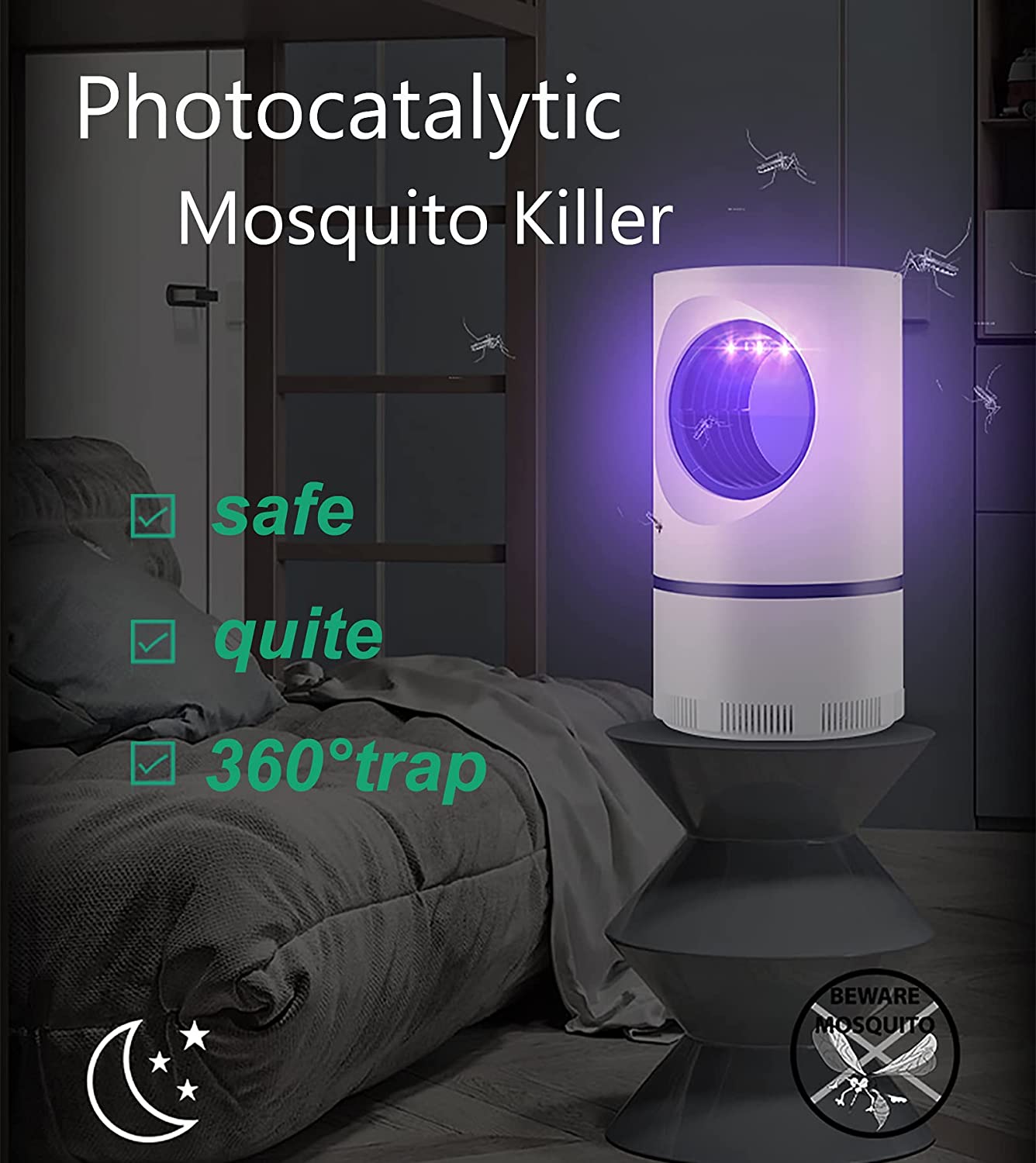 Package:
1 x Insect Attractant Trap
1 x USB Cable
Specification:
Body Material: ABS
Power Generation: Switch
Voltage: 110V
Item Type: Night Lights
Light Source: Fluorescent
OUR GUARANTEE
We stand behind everything we sell, and we want to make sure we back that up with a risk-free 30-day guarantee. If you are not 100% satisfied with your purchase, you can return it for a replacement or refund. If your item has a manufacturing defect in its materials or workmanship, you can return it at any time. Ensured Shipping. 12 - 20 Days. We have 24/7/365 ticket and email support. Please contact us if you need assistance.