Which color should you choose?
If your skin color is not pale and has a bit of darker shade, choose the Natural Color, it will blend into your skin color. Natural Color will work on any shade of skin color from brown to black. This magic full coverage concealer gently wraps upon skin with an air-cover effect for a natural finish.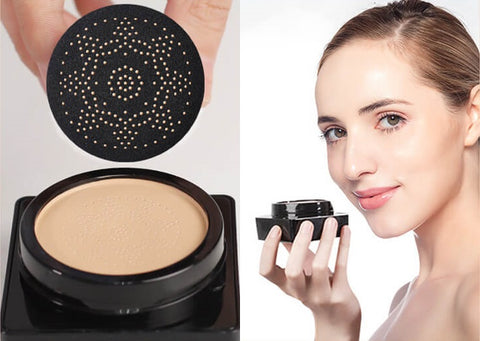 It works as a makeup foundation to fully conceal flaws including wrinkles, flecks, acne, large pores, acne scars & any dark spot.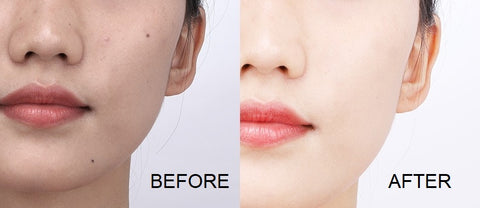 It's designed to suit all skin types and to blend in the original skin tones.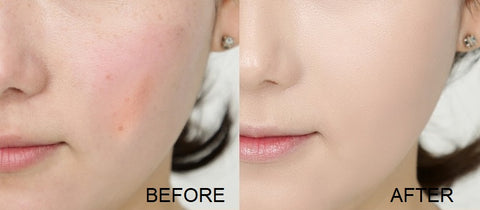 Excellent oil and moisture control ensures all day natural look.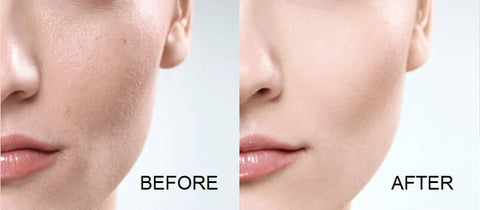 Nourishing skincare herbal ingredients to prevent breakout, reduce dry patches and skin irritation.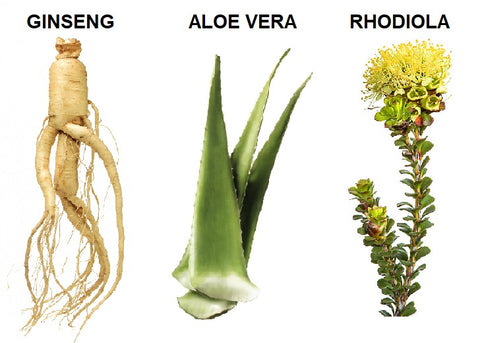 Unique mushroom head sponge design with cutting & holes holds the perfect amount of cream for flawless & non-cakey application. Great for blending, cleaning up smudges, and smoothly even out the cream.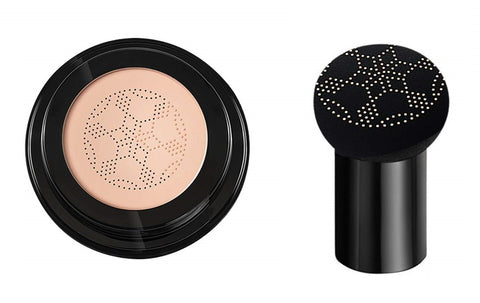 It provides up to 18 hours of water and sweat proof protection.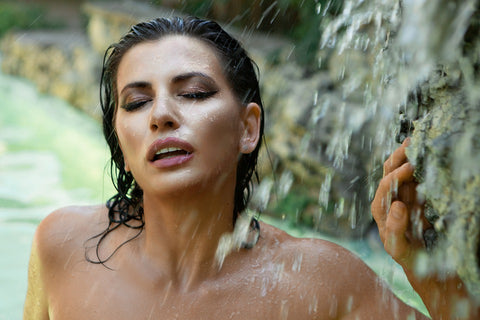 It comes with SPF 20 protection against sunlight.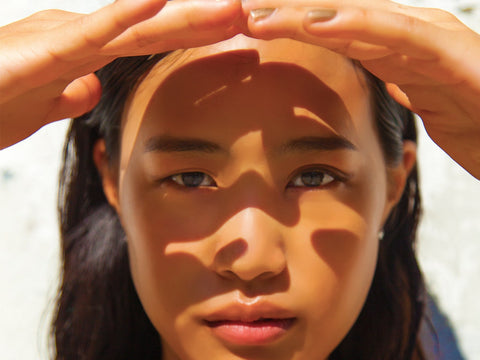 How To Use:
Step 1. Use the makeup brush and press it into the cushion.

Step 2. Tap the applicator onto the forehead, nose, cheeks, and chin.

Step 3. Blend all over using gentle downward strokes in a tapping motion.
Package Includes:
1 x Air Cushion Magic Concealer
1 x Mushroom Head Makeup Brush