Use the Green Dragon Eye to gain foresight for your adventures!
The Green Dragon Eye Dice Set has an eye that hovers in it, as if it is always staring at you. Always watching... Waiting... Planning...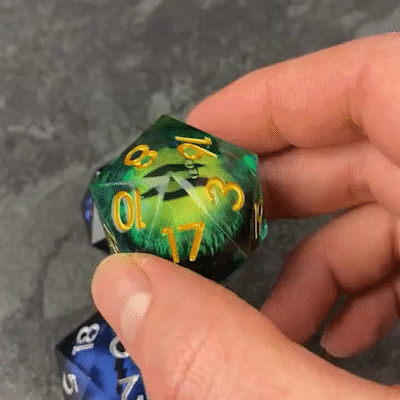 The Green Dragon Eye Dice Set is the talk of any table. With every roll, the internal eye gazes upwards at the number you're scrolling!
This slitted pupil is reminiscent of a dragon's reptilian eye - but it could also represent any number of predatory creatures or infernal foes!
These dice feature sharp edges and are made for TTRPGs. They make a great dice set for any collector. Makes a great gift for a friend, fellow player, or dungeon master. These are super unique!
Details:
Resin dice with a free-floating eye that always orients up
A 'must have' for the dice collector
Sharp-edged
Slightly larger than average
Made in USA
Free returns if you're unsatisfied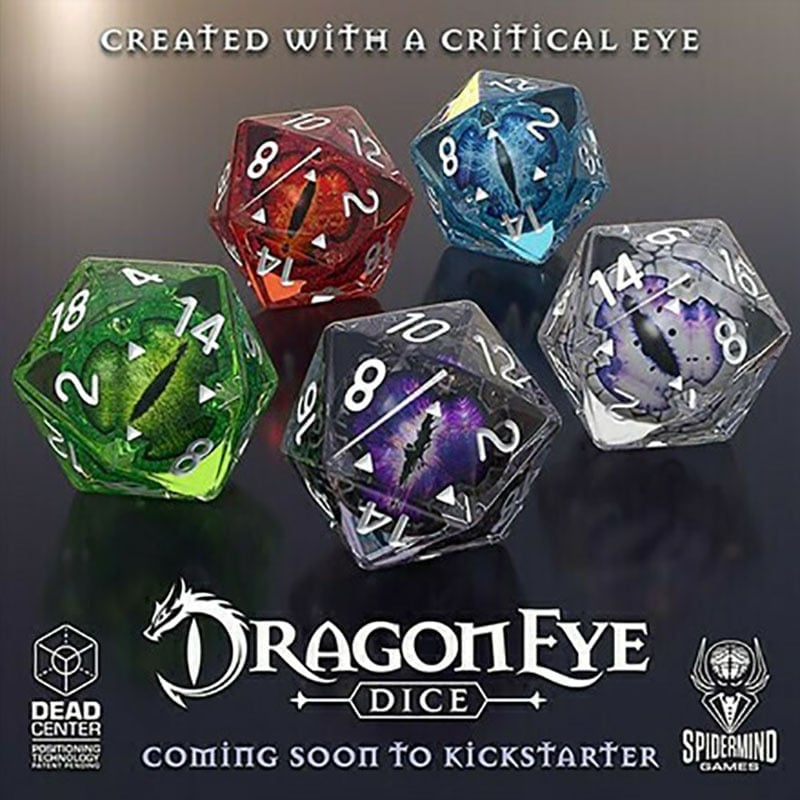 Please remember that the dice are handmade and may not be perfect. Centering the core can be a challenge and they may contain small air bubbles, but they remain beautiful regardless.
WARNING: If the delivery destination is experiencing freezing temperatures, please choose "Cold Protection", as there has been reports of the freezing and causing the dice to burst open during transportation or while in mailbox.