YOUR PERSONAL GALAXY
Simply plug it in, kick back, relax, and enjoy the jaw-dropping galactic display from the comfort of your own home.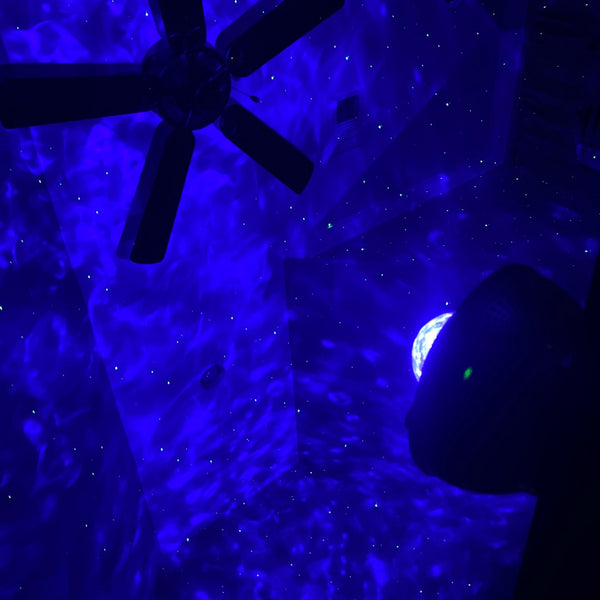 CHANGE YOUR VIBE
Whether it's your bedroom, living room, bonus room, or even bathroom, the galaxy projector will not disappoint. When positioned correctly, it can fill up any sized room with stars and clouds.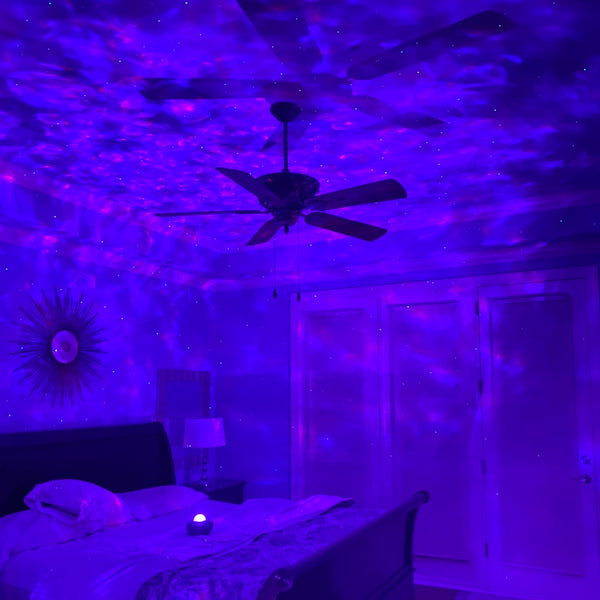 FULL CONTROL OF YOUR LIGHTS
With the included remote control, effortlessly swap between 16 colors and 5 lighting modes. Additionally, you can dim the projector, turn timer mode on, and adjust speaker volume.
Bluetooth 5.2 & USB Disk Design
Our galaxy projector build-in Bluetooth 5.2 speaker, also with a USB connection, high-quality music of veilleuse enfant come with realistic nebula and galaxy, make you enjoy the music to relax, or play sleep sound to help your baby/kids stay asleep peacefully.