Cervical Traction Neck Correction Device Cervical Support Posture CorrectorPain Relief Neck Stretcher Inflatable Traction Device
There are 3 types:
A: 4 Layers 3 Tubes
B: 3 Layer 3 Tubes
C:3 Layer1 tube.
Pls check carefully before you purchase. Thanks:)
Feature:
* This traction device supports the neck, while elevating the jawbone. This creates optimal spine alignment, which relieves tension in your nerves. Many people experience back, spine and shoulder pain relief and spasm relief.
* No assembly required. Step-by-step instructions ensure yoursquore getting the best use of our cervical traction unit. We know how important it is to have detailed instructions and we want you to be as comfortable as possible
* No matter where you are on stiff days, experience spinal traction at home or on the go. Itrsquos soft, lightweight and small enough to fit in your suitcase, purse, car or backpack.
* This cervical pillow is easily adjustable so you can control the amount of air for a comfortable spinal stretch to relax your neck and shoulders.
Name: Inflatable Air Cervical Neck Traction
Used for: Neck Support, Neck massger
Size: One size, adjustable
1* Cervical Neck Traction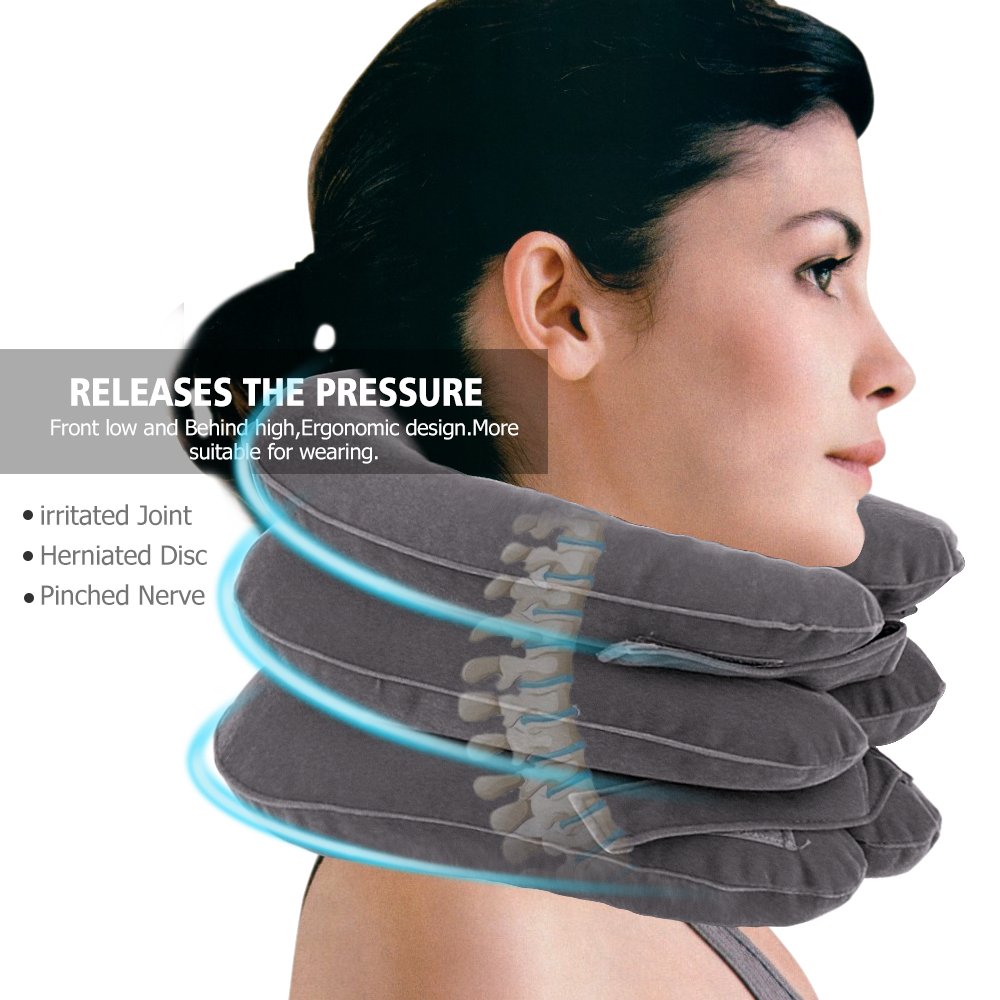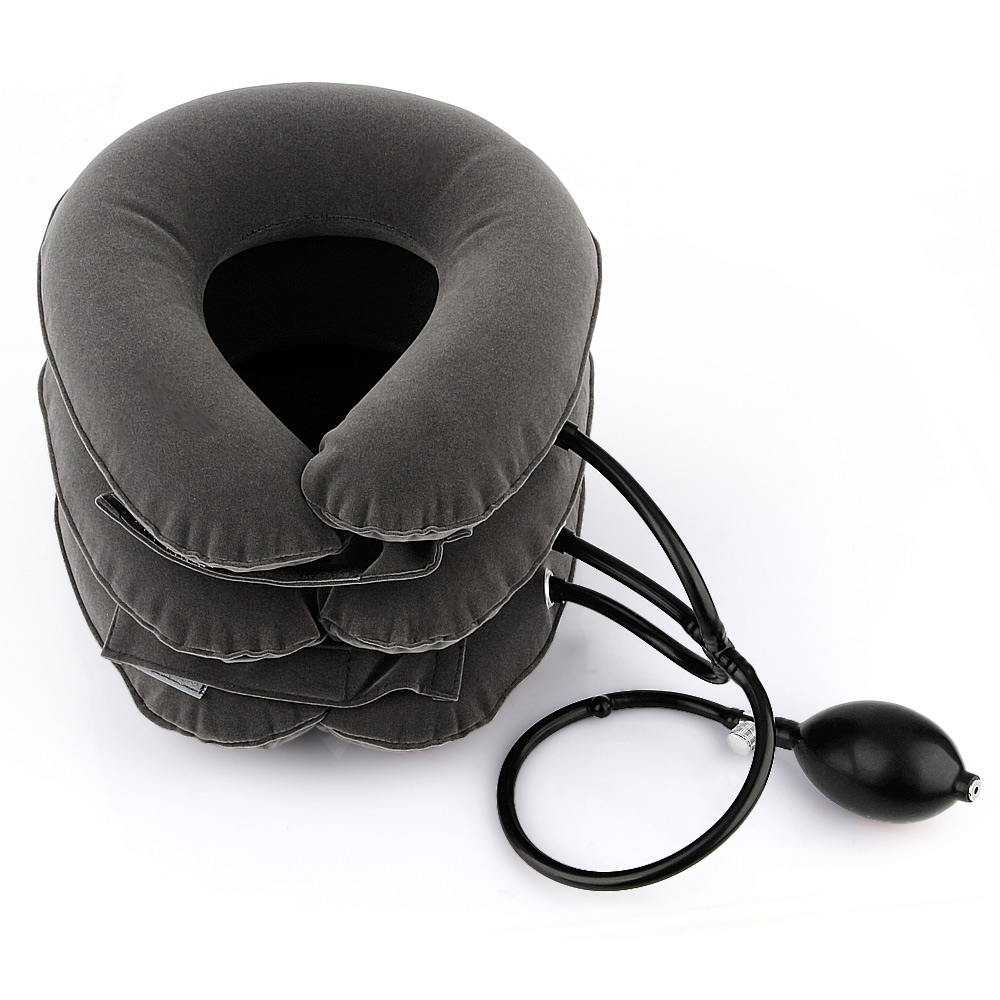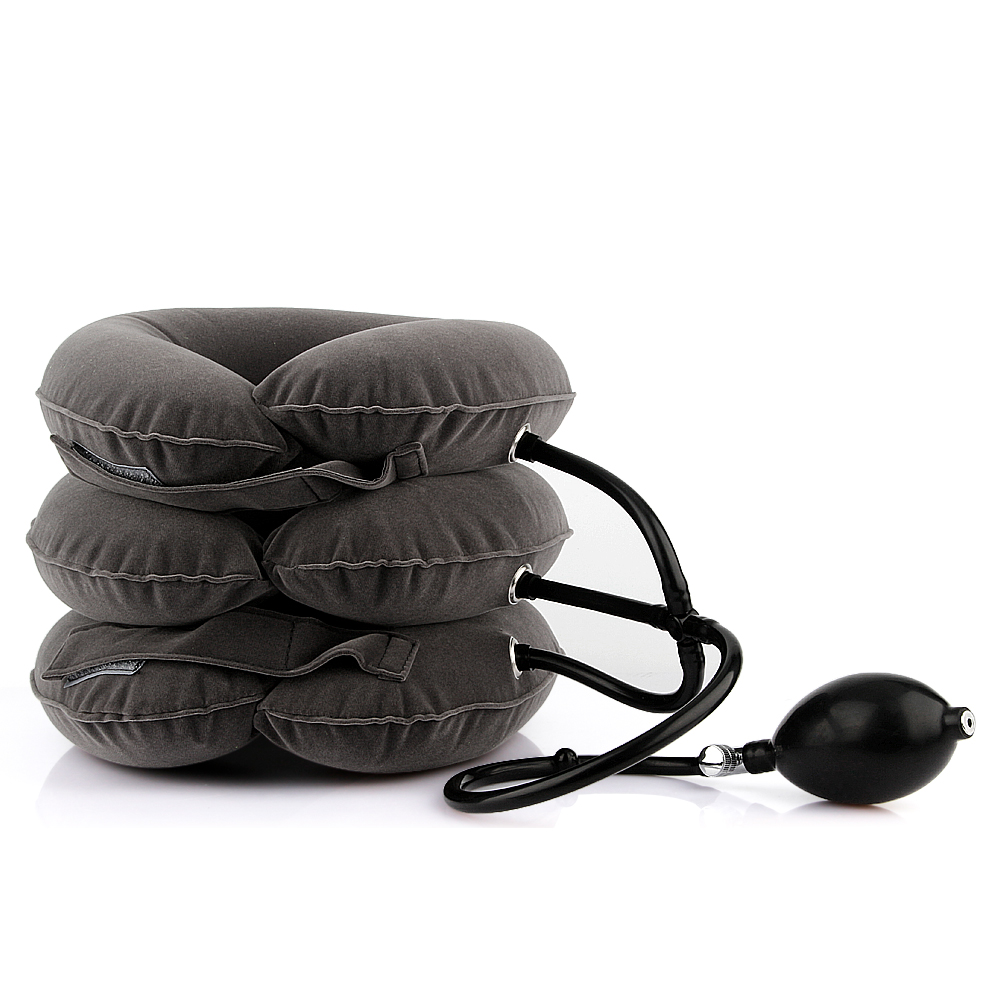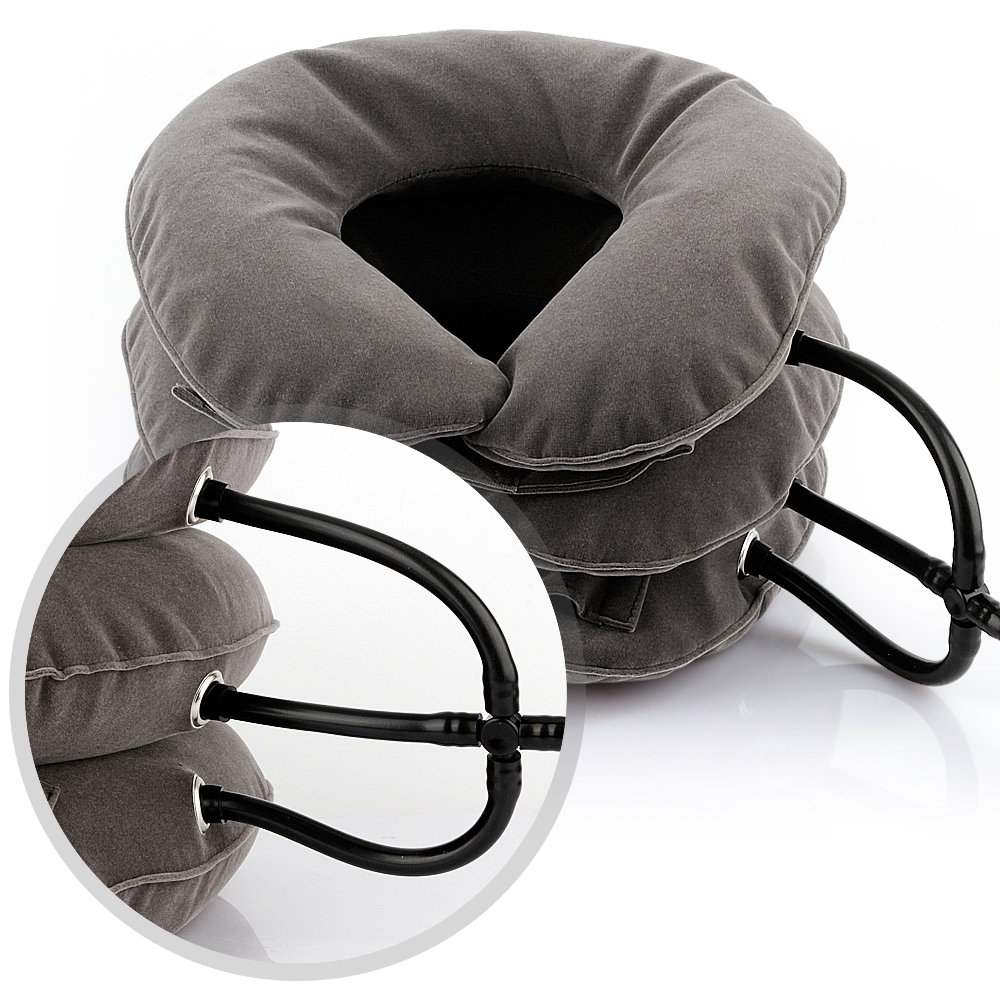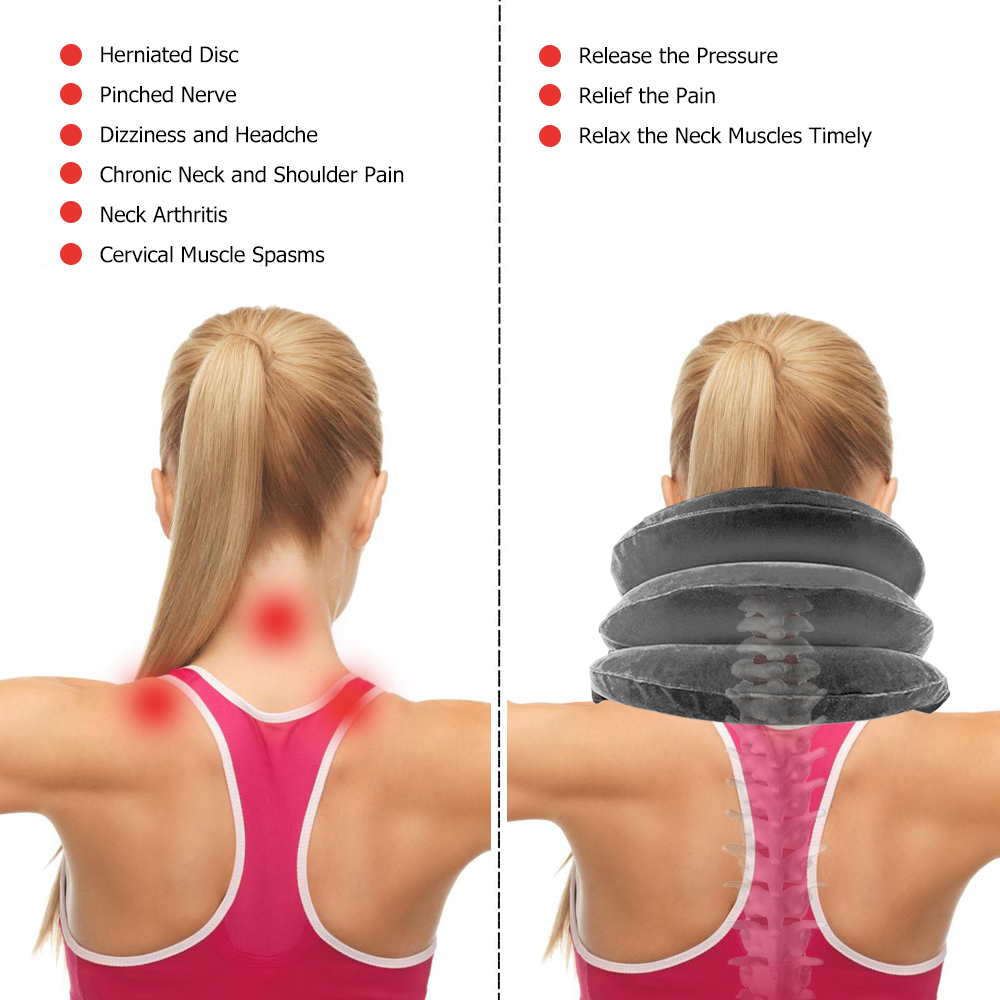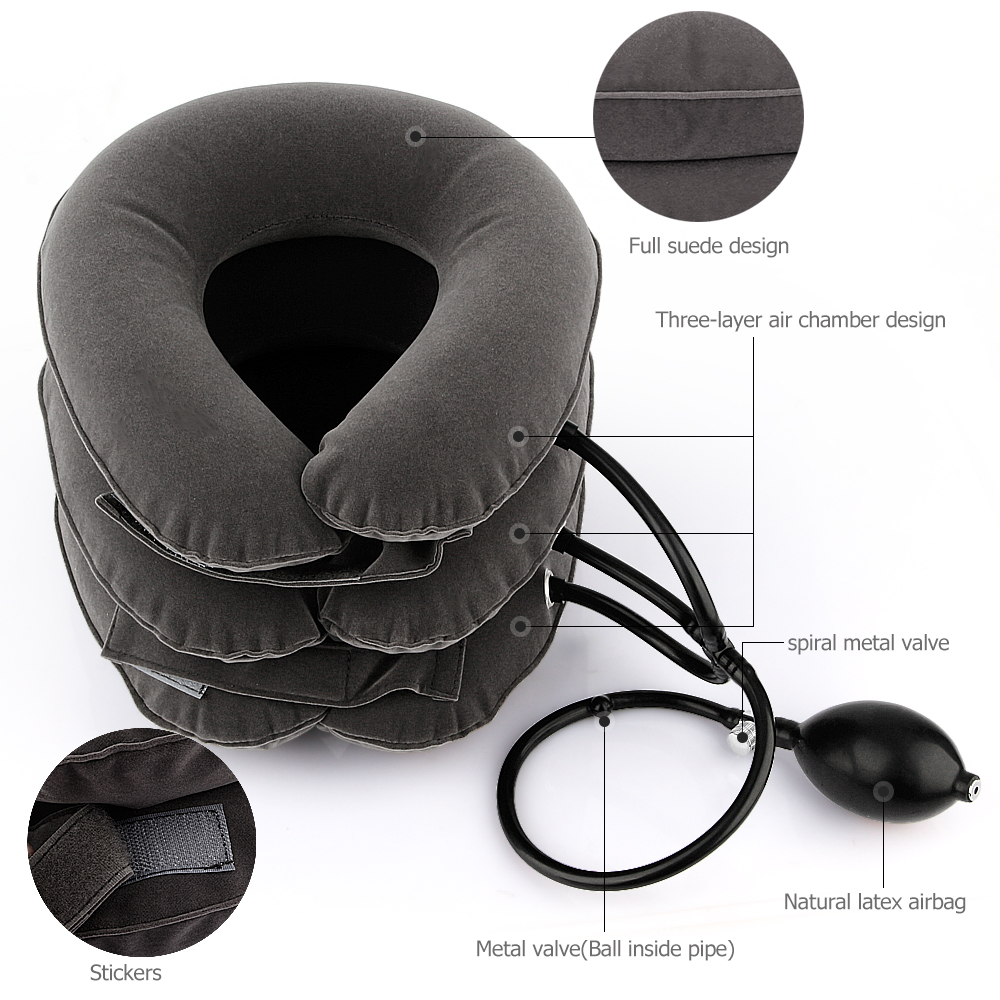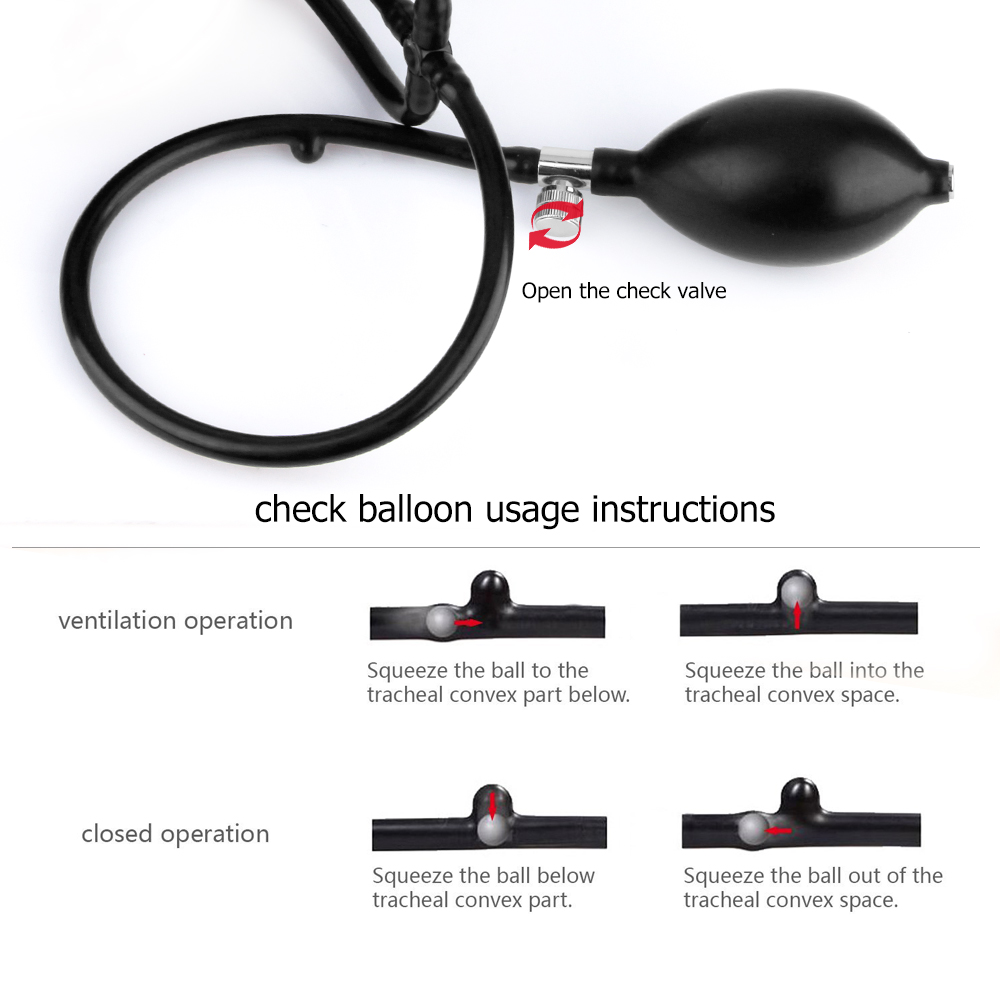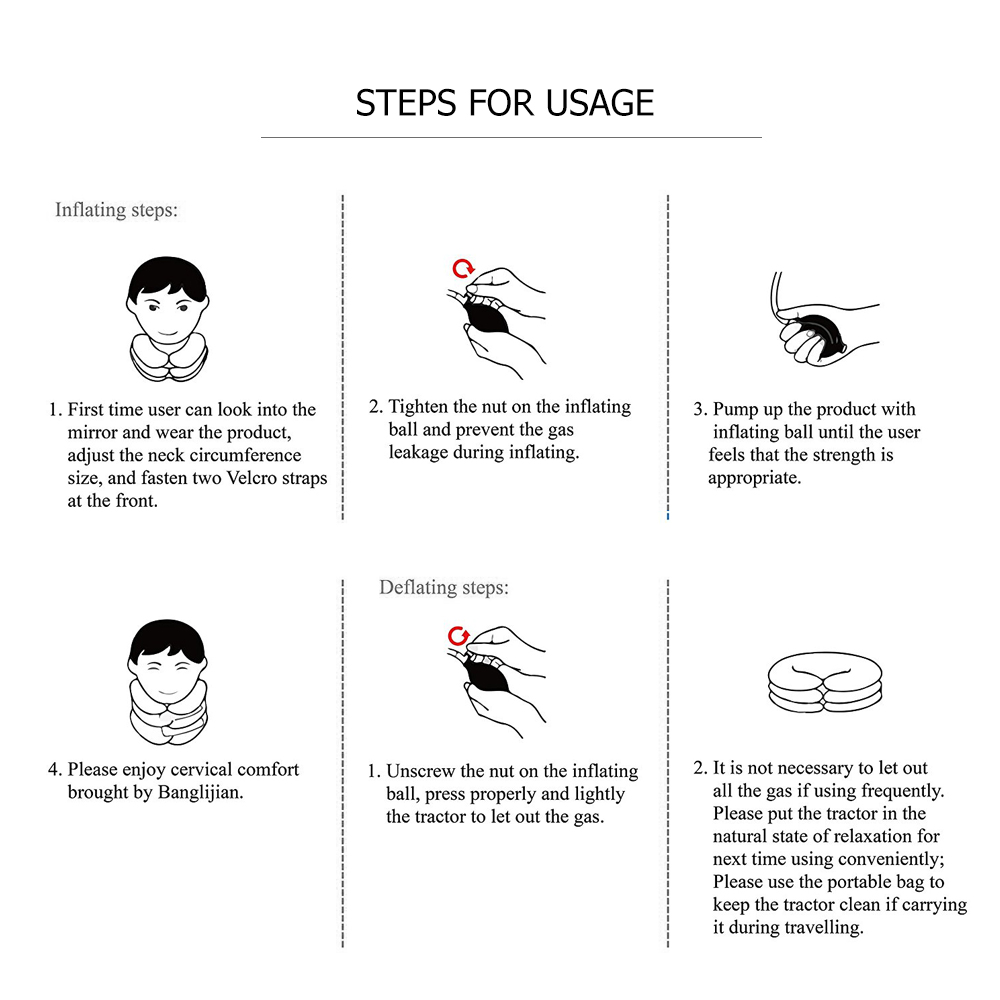 Old Version(Only 1 tube):