Portable car vacuum cleaner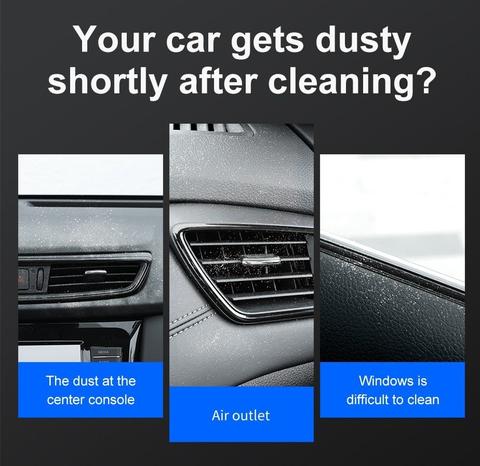 Whether it's hard to get food that has fallen between the seats or if you're an UBER driver who needs to keep your passenger car clean, this portable car vacuum cleaner is for you! This vacuum quickly and effortlessly gets all the dirt out of everyday misery and outdoor adventures! ?

✨FEATURES
Strong suction: The design of the turbine fan blade, the engine with high efficiency and power, can easily absorb scraps of paper, soot, hair, pebbles, and other dirt.
Small and portable

: It can be placed in the water cup slot, center console, door pocket, etc. in the car. It takes up no space and is easy to take.
Multiple filtrations, clean and tidy

: Innovative air guide structure, the filter screen separates the aspirated debris from dust and gases to avoid secondary pollution.
The filter can be washed and used repeatedly

: The filter can be washed and reused, no expensive consumables are needed for replacement and it is environmentally friendly and saves money.
Several combinations of nozzle joints

: There are long nozzle joints, brush joints, and extensive hose joints to meet different daily cleaning needs.
STANDARD: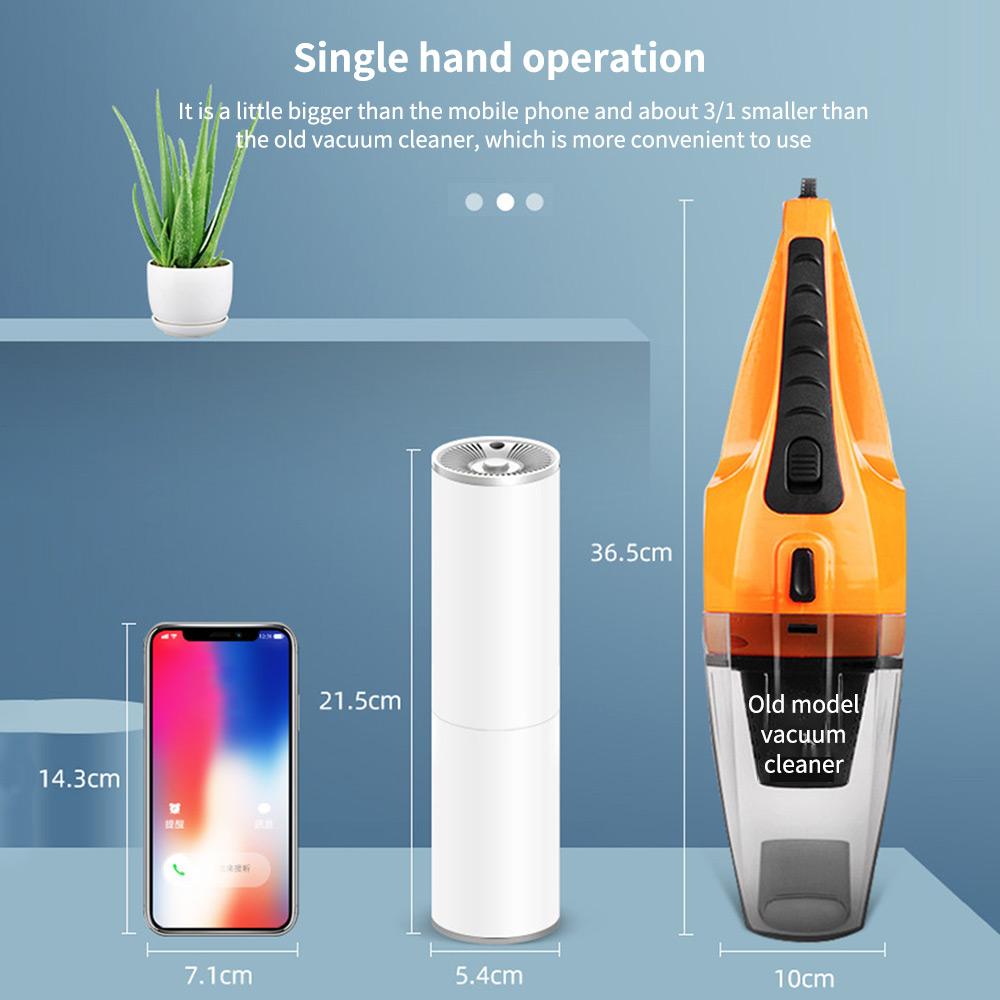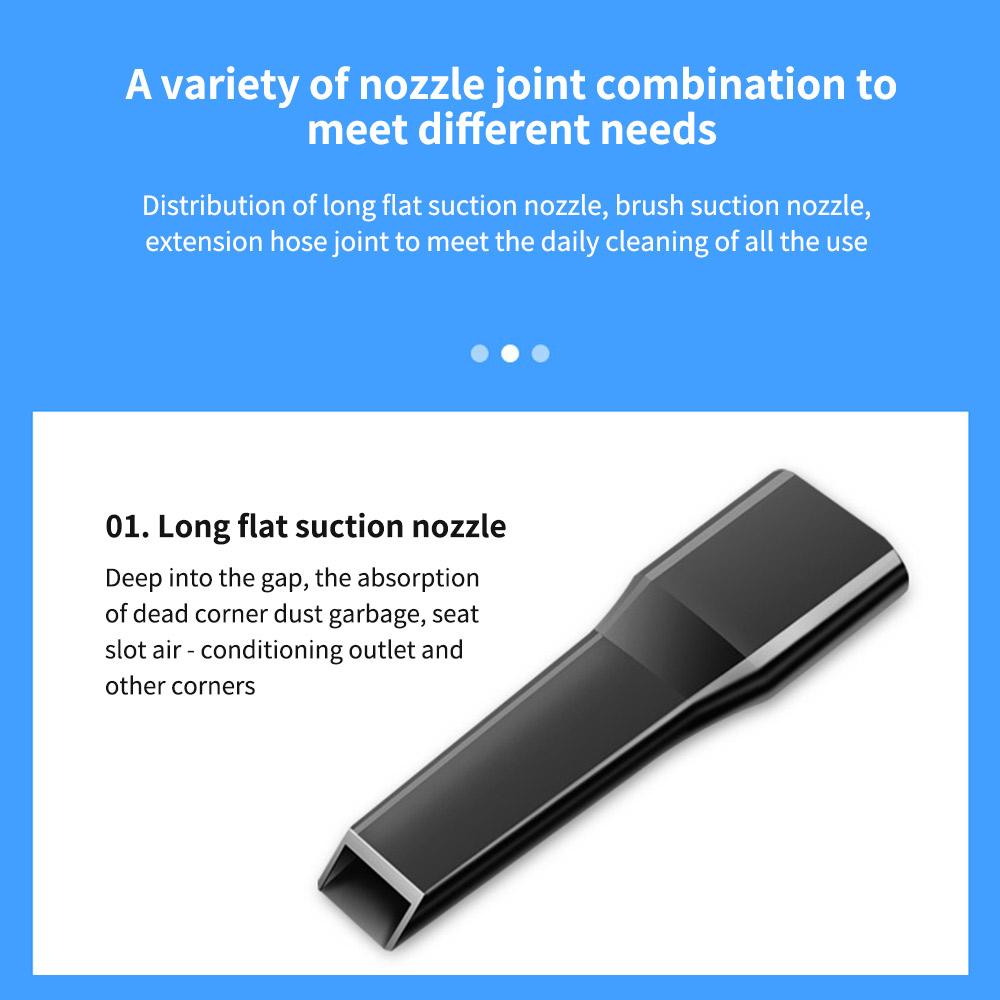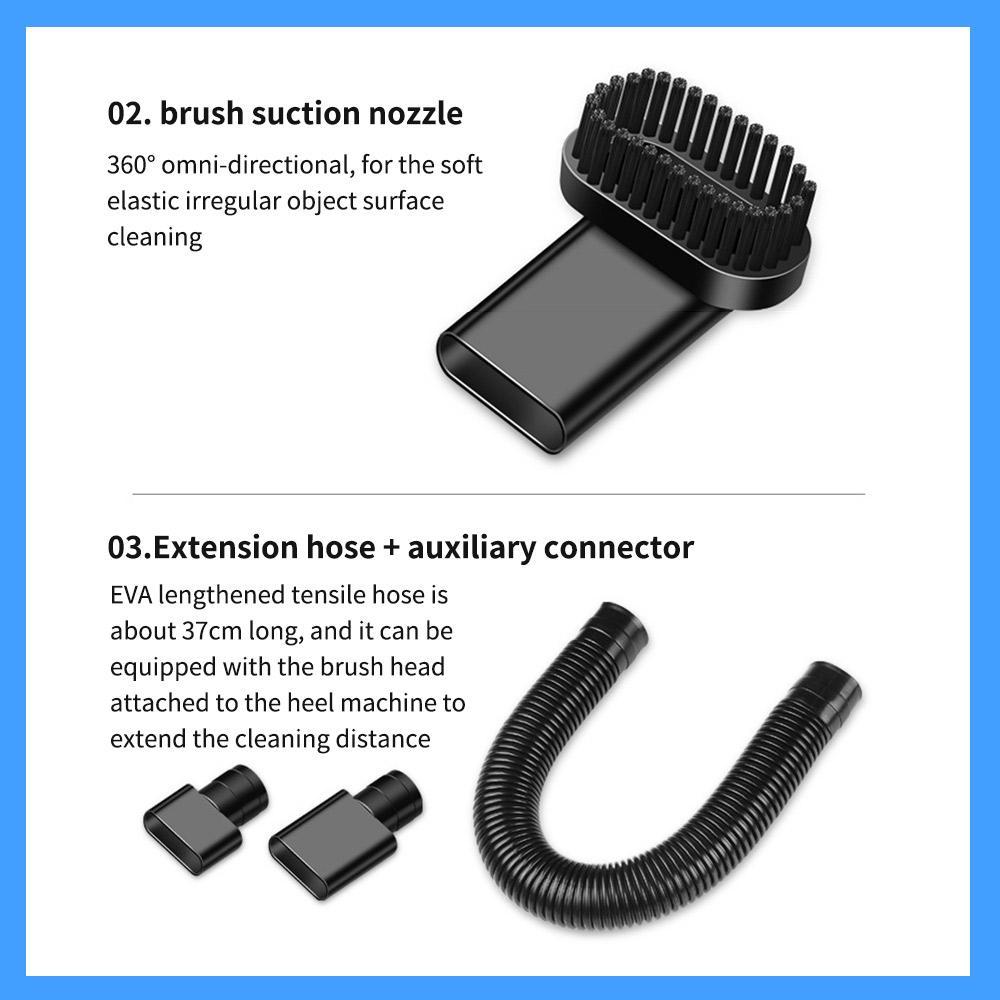 UPGRADE: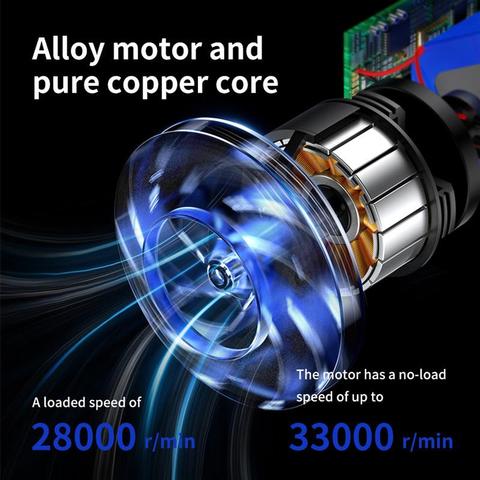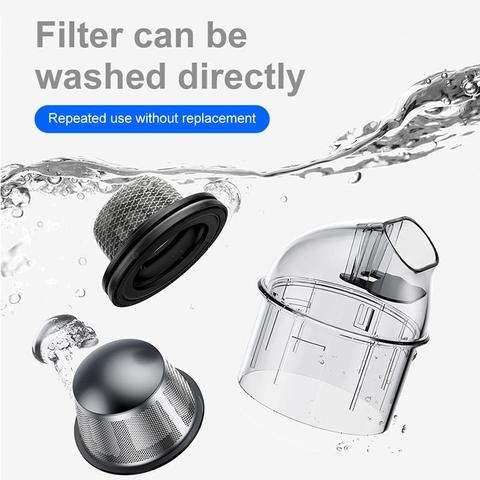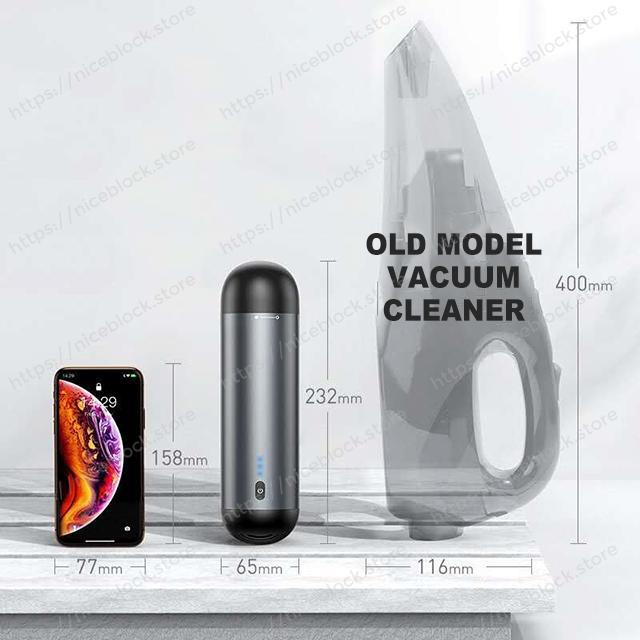 INSTRUCTION: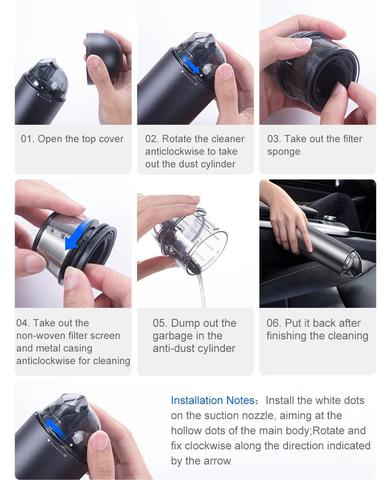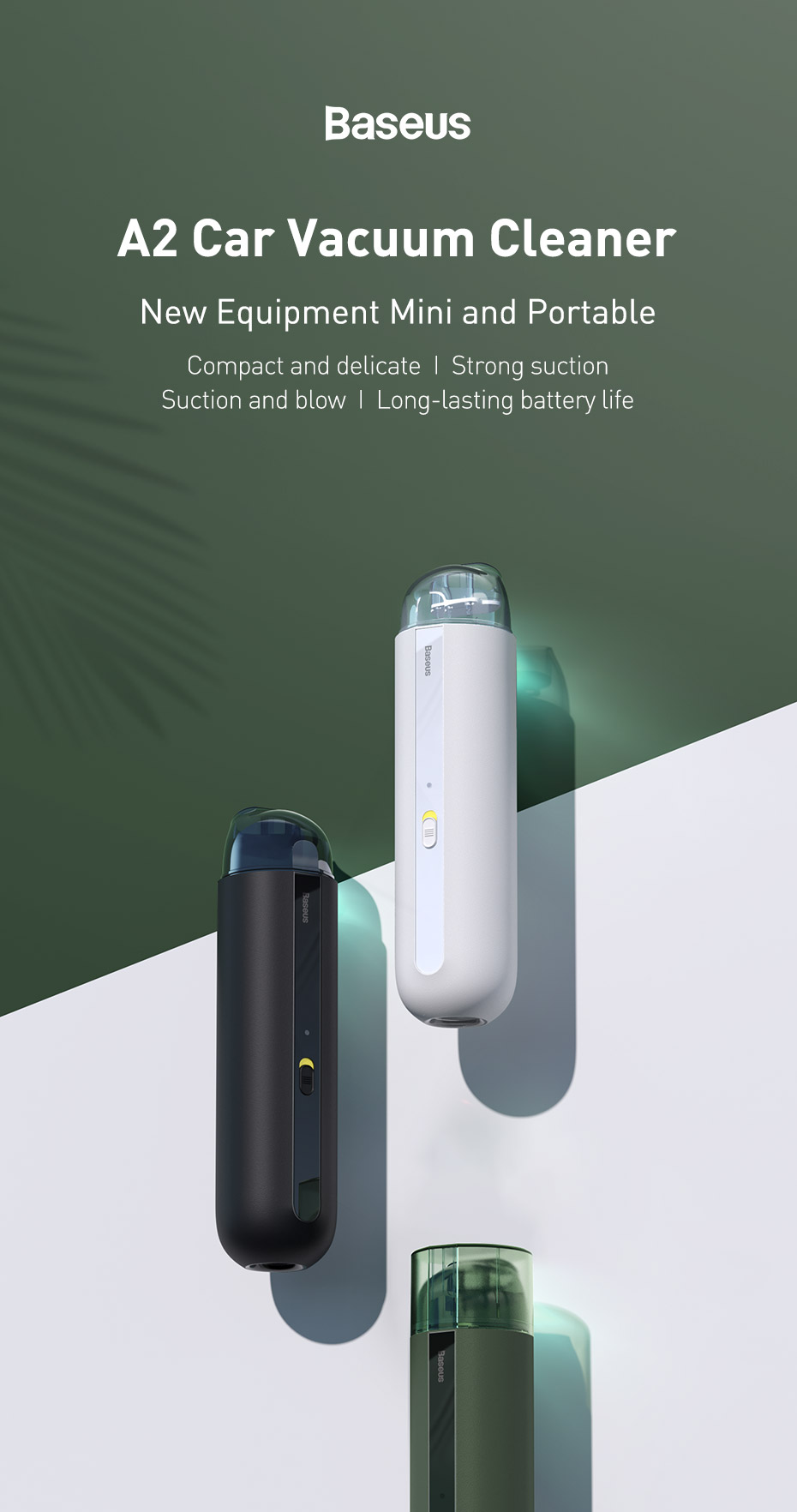 Pick Up and Use Cleaning is not a Big Deal
Easy to deal with all kinds of garbage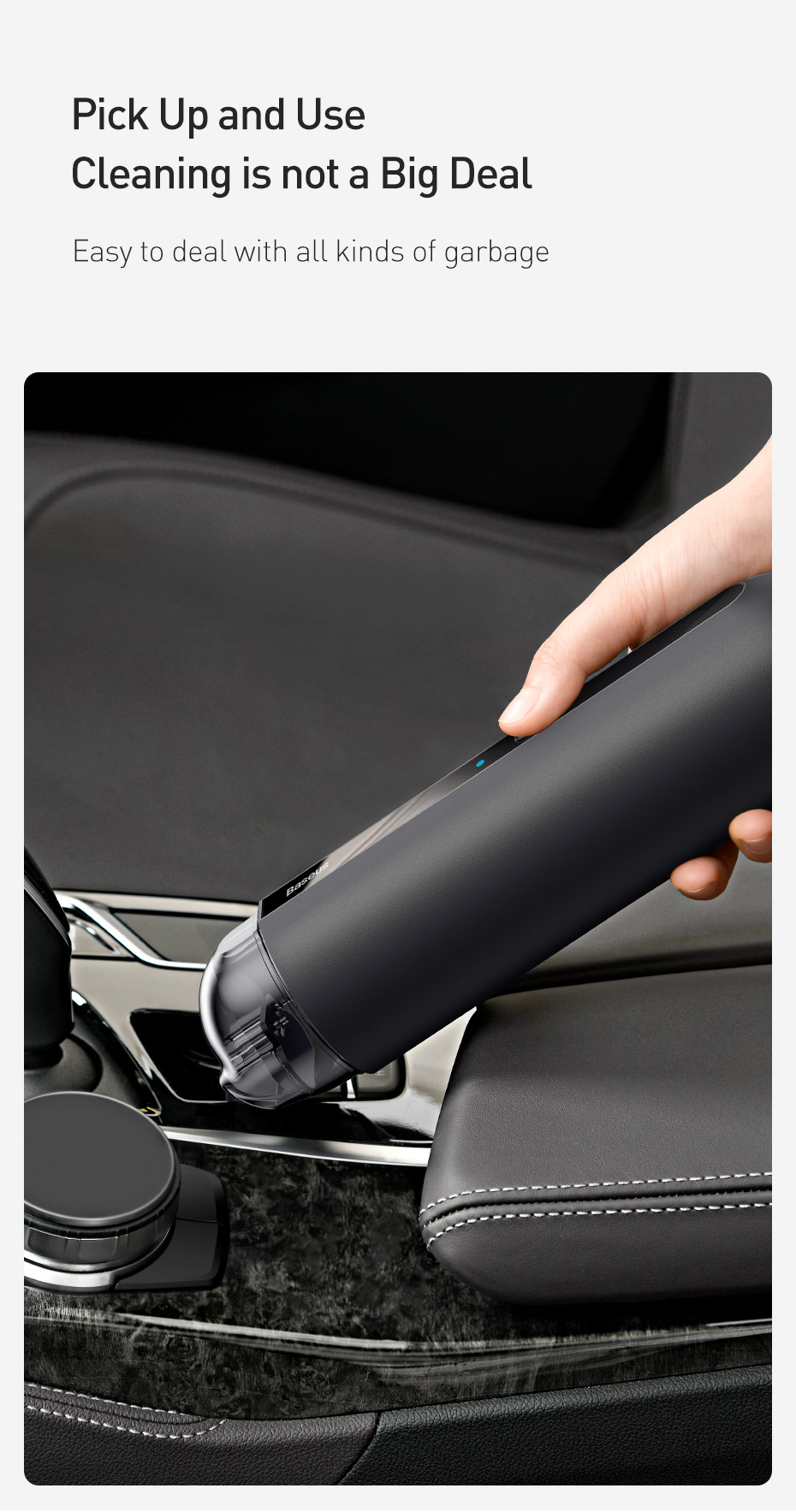 Wireless handheld ,convenient to use
HEPA Filter
Prevent secondary pollution not get dirt for a Long time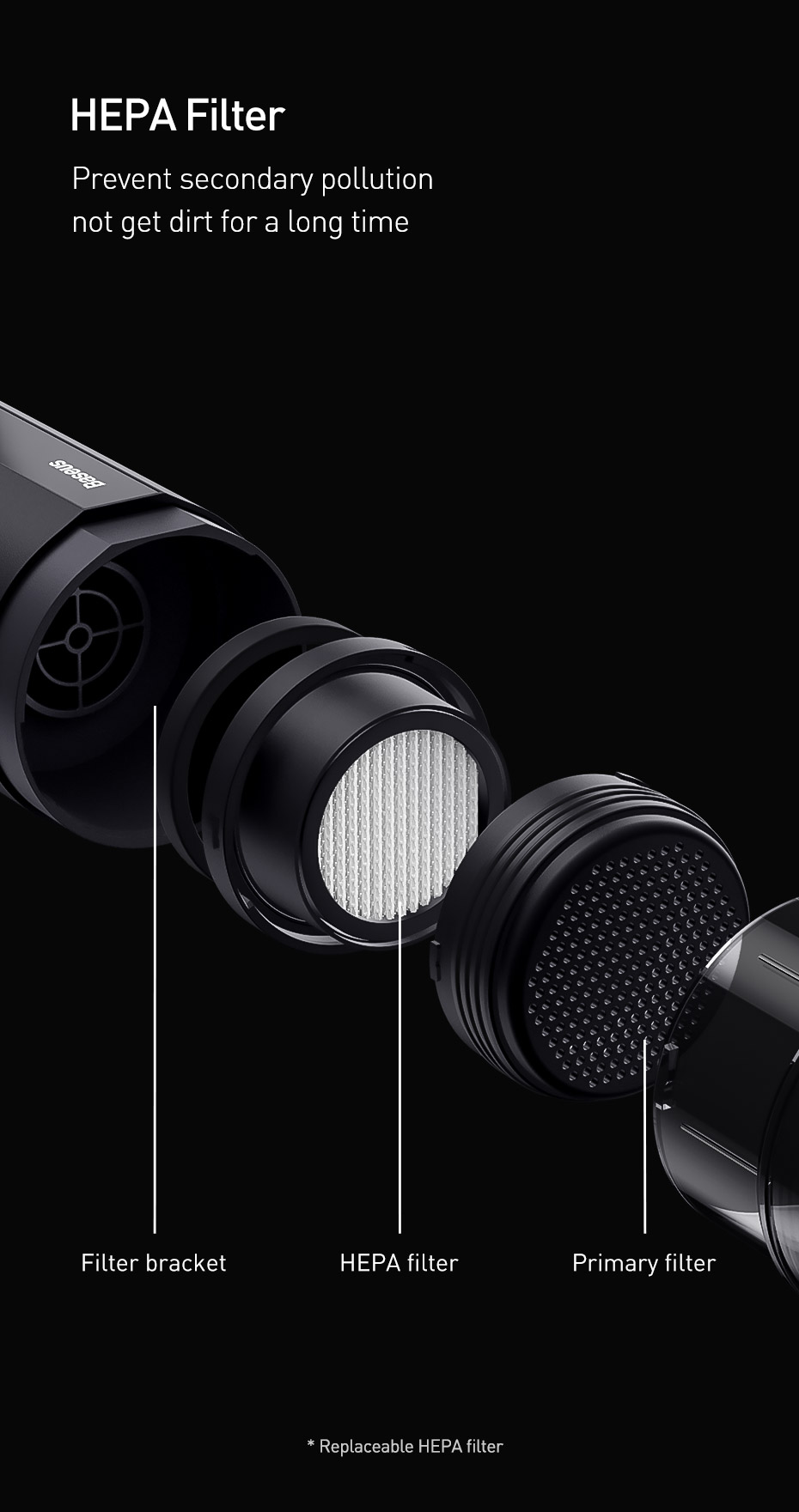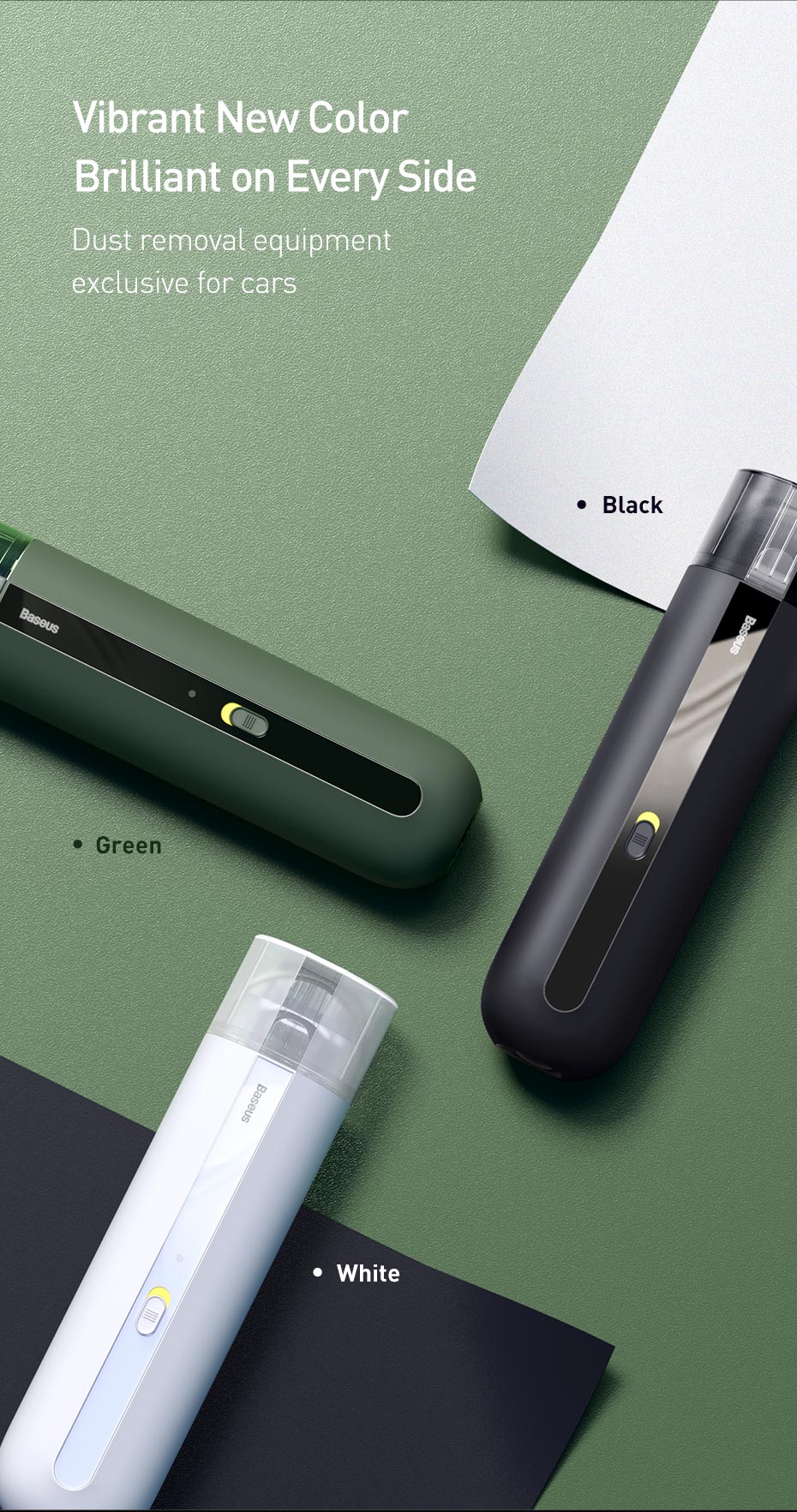 Aa small as thermos handy
Put into a cup holder or place on the tabletop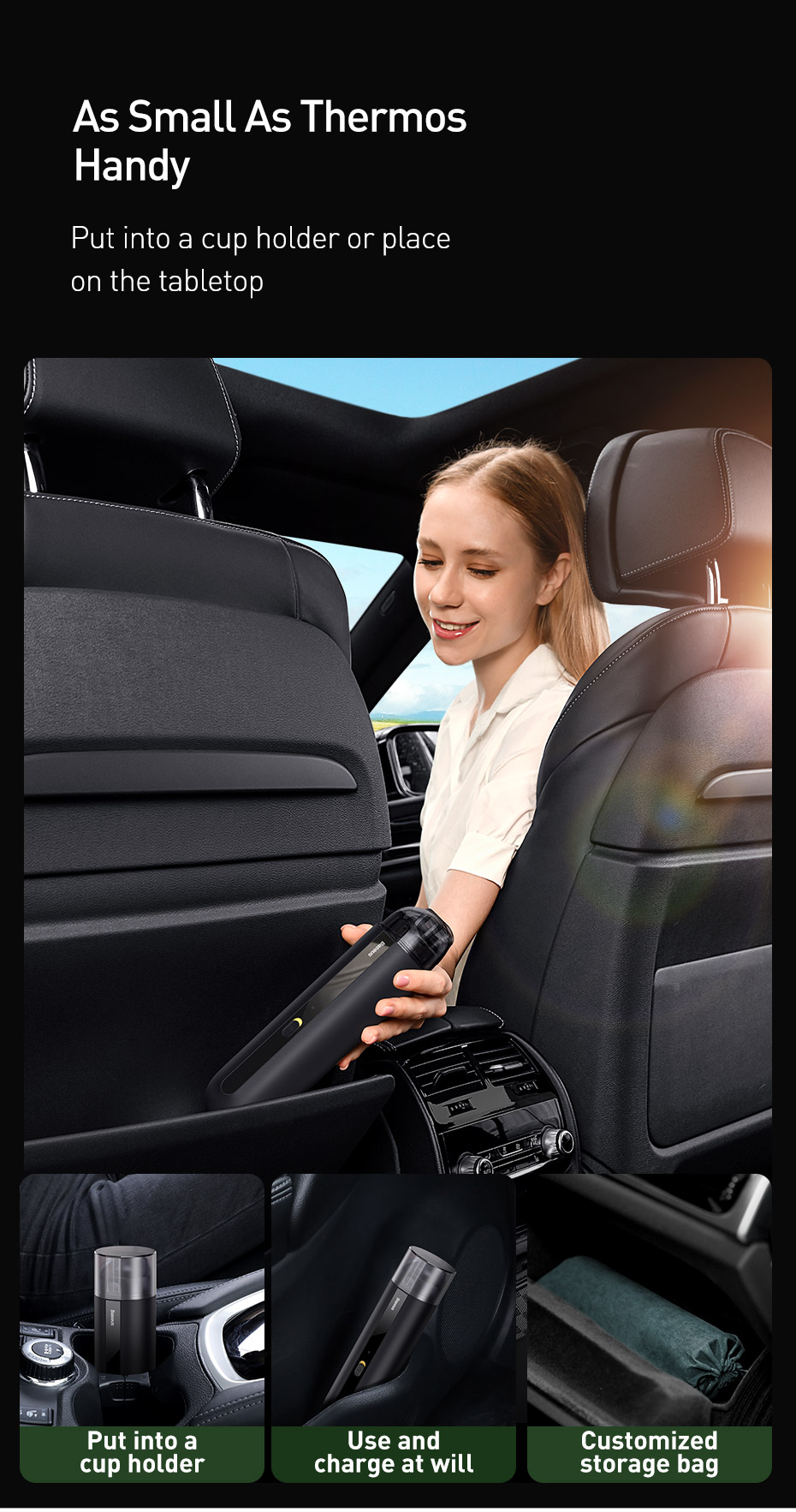 Suction and blow
With air hose ,dust in the gap can also be cleaned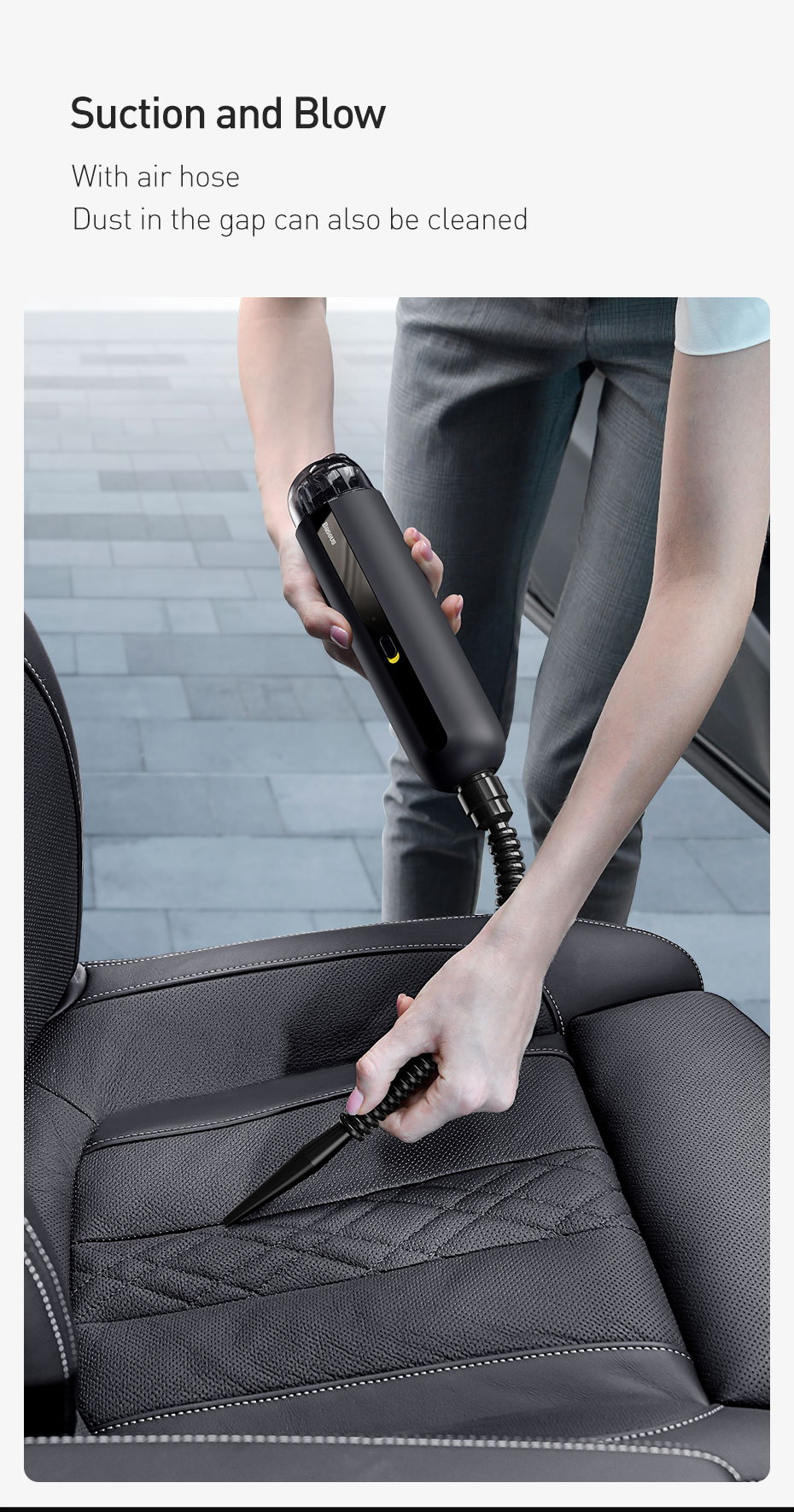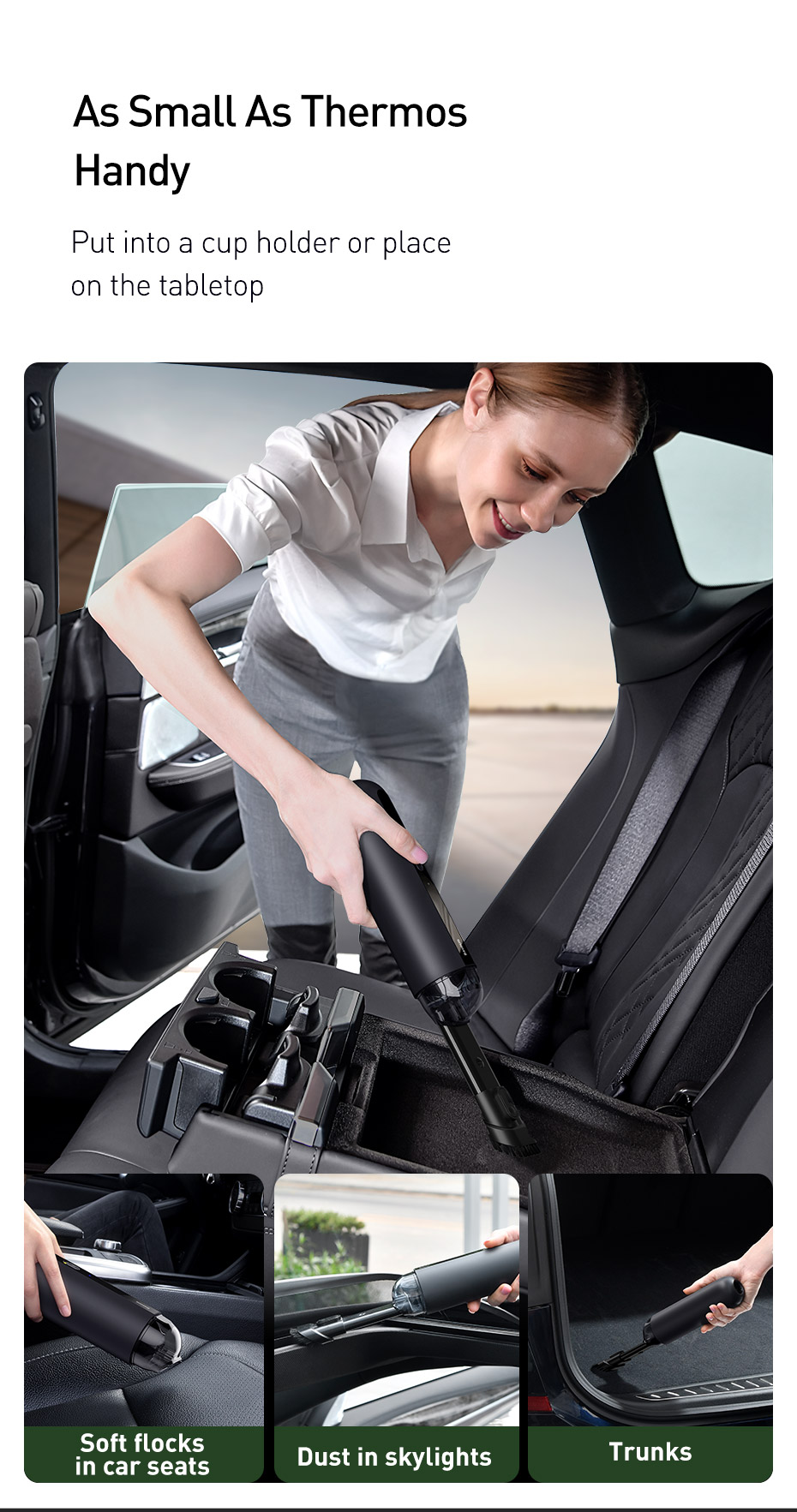 Enough power for cleaning
6000mAh battery,one full charging can use for about 18 minutes
Can Hold 60Ml garbage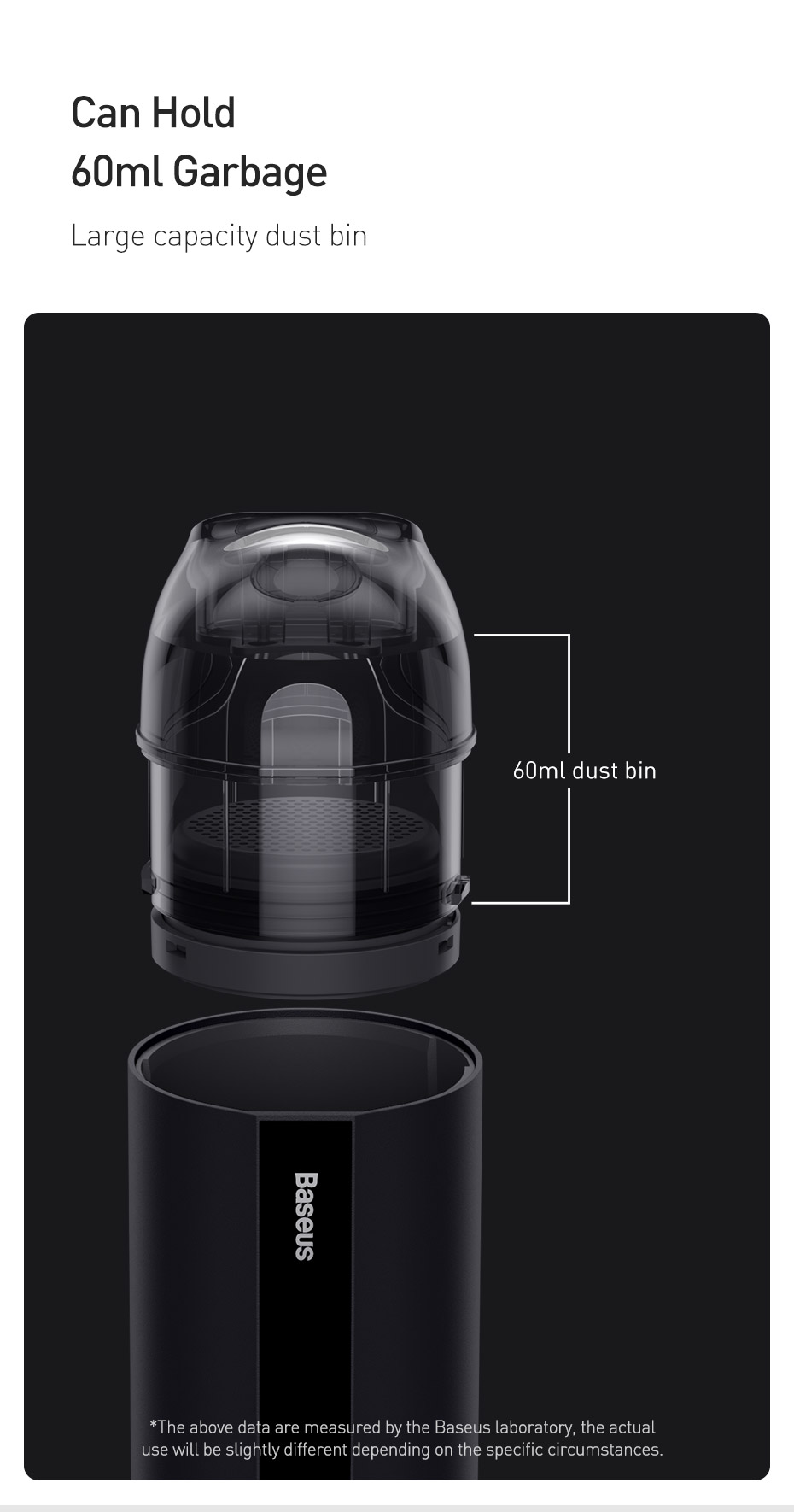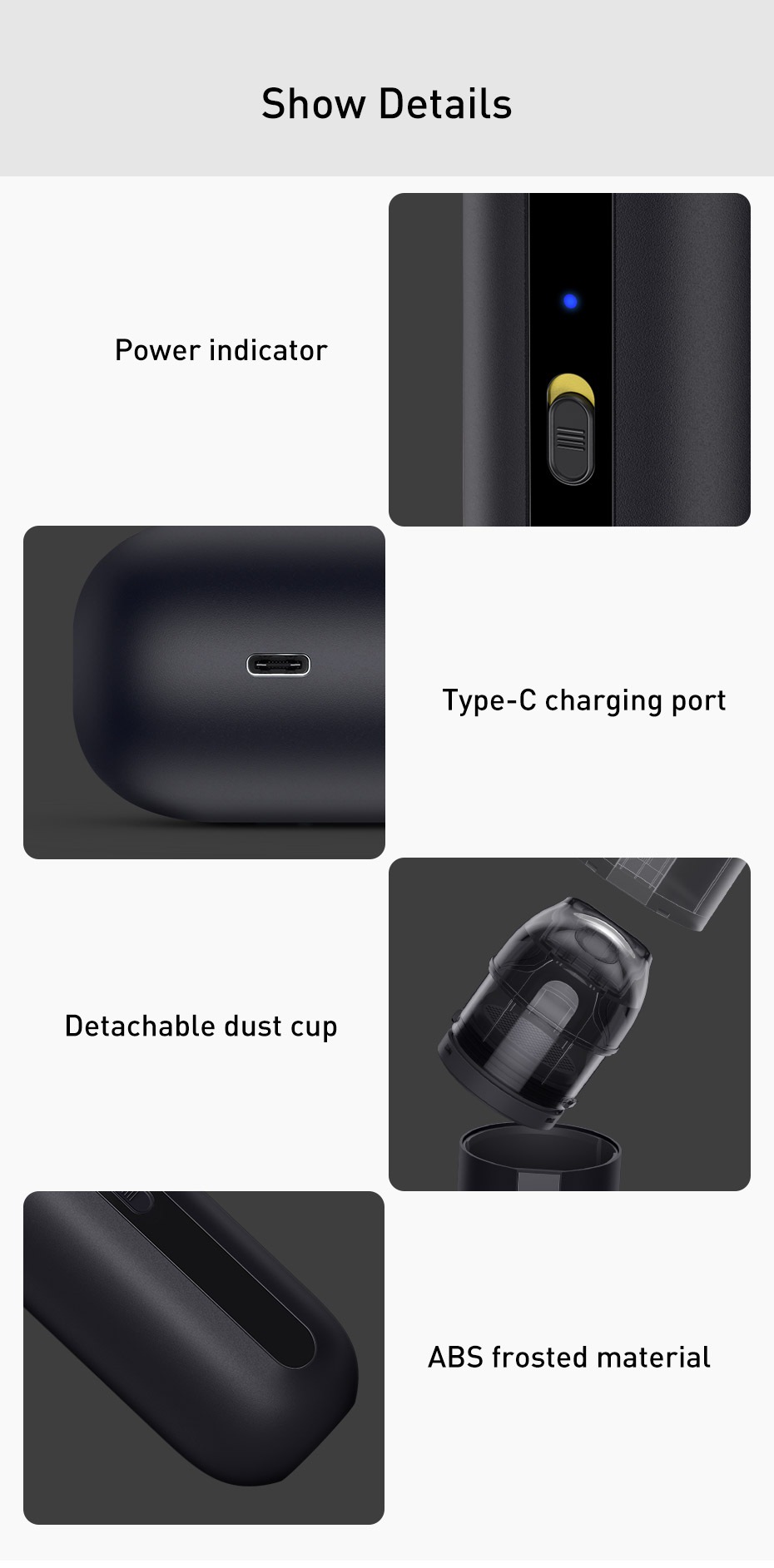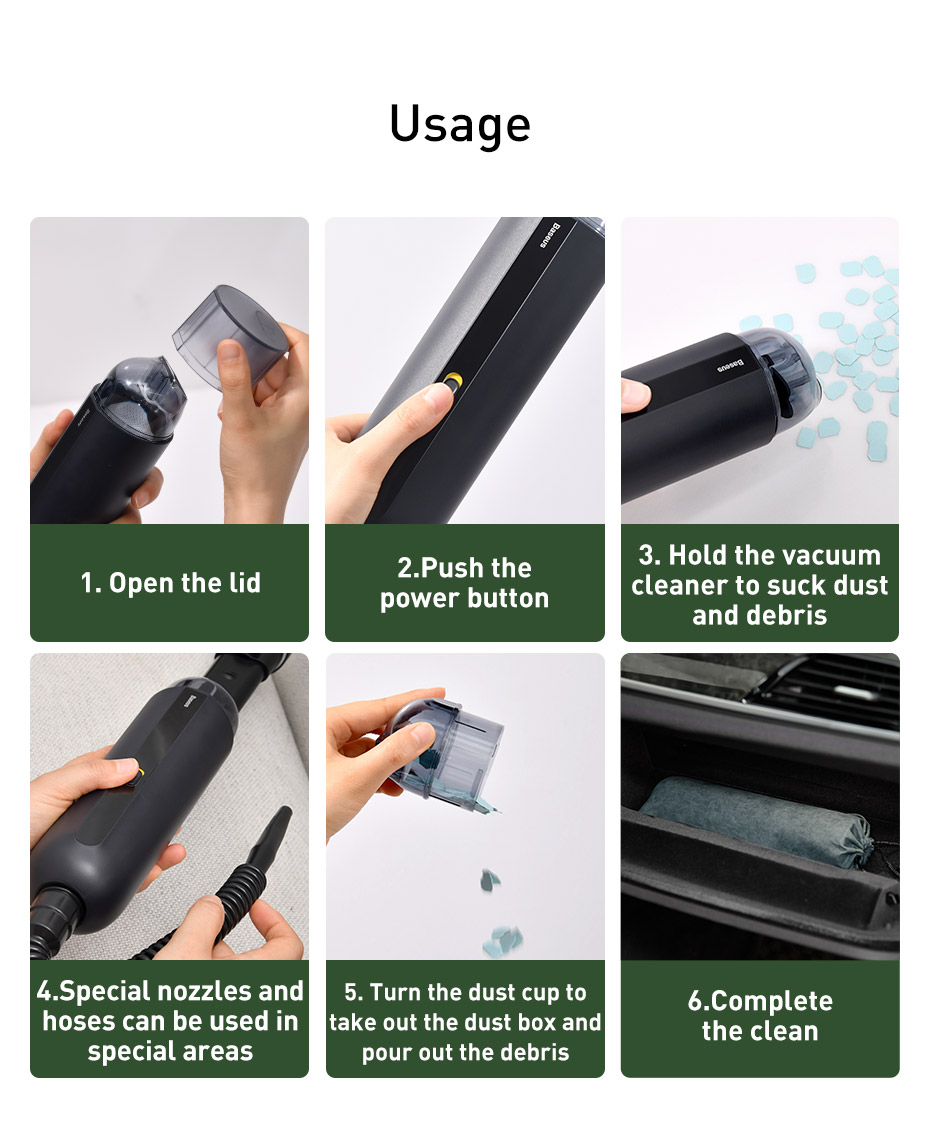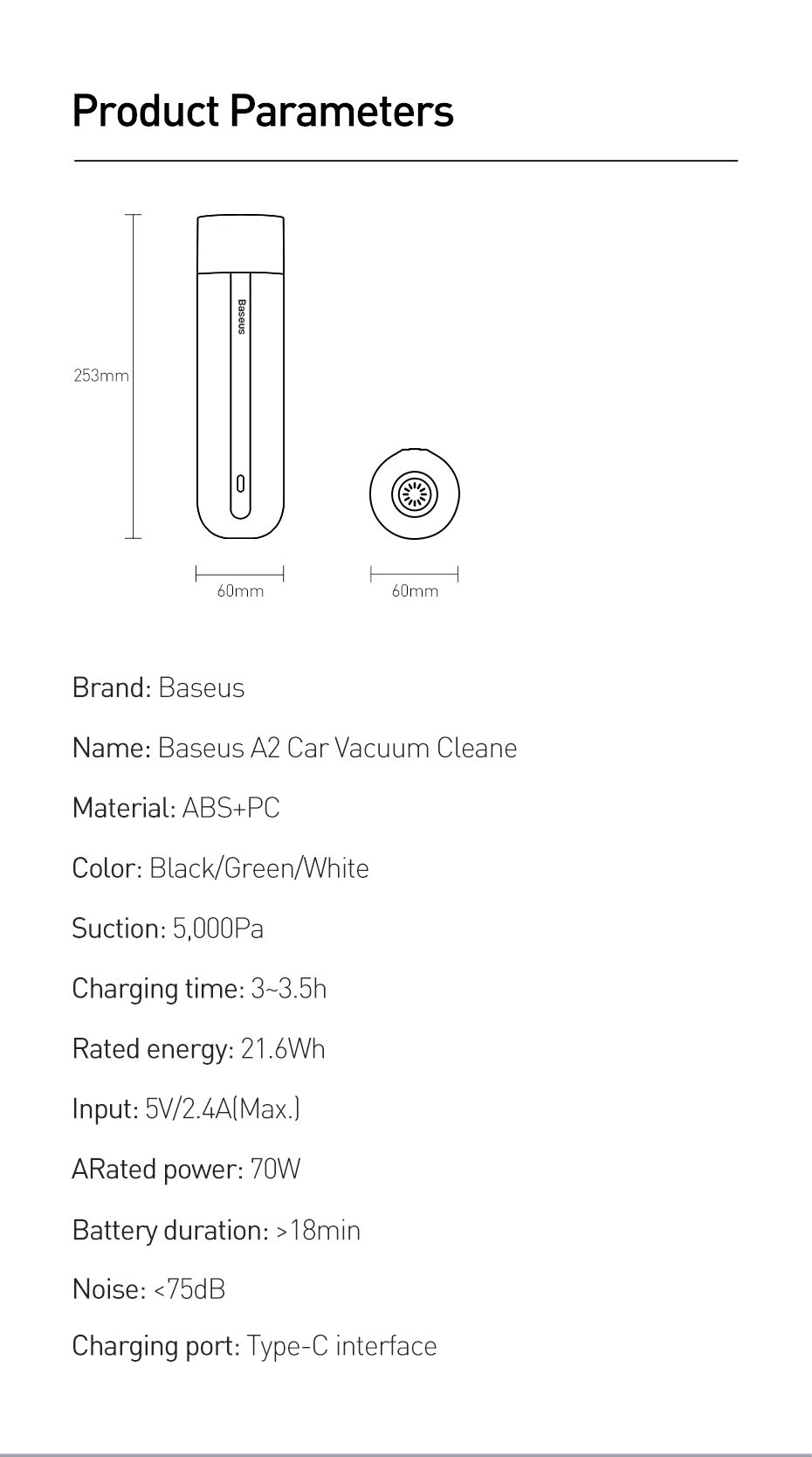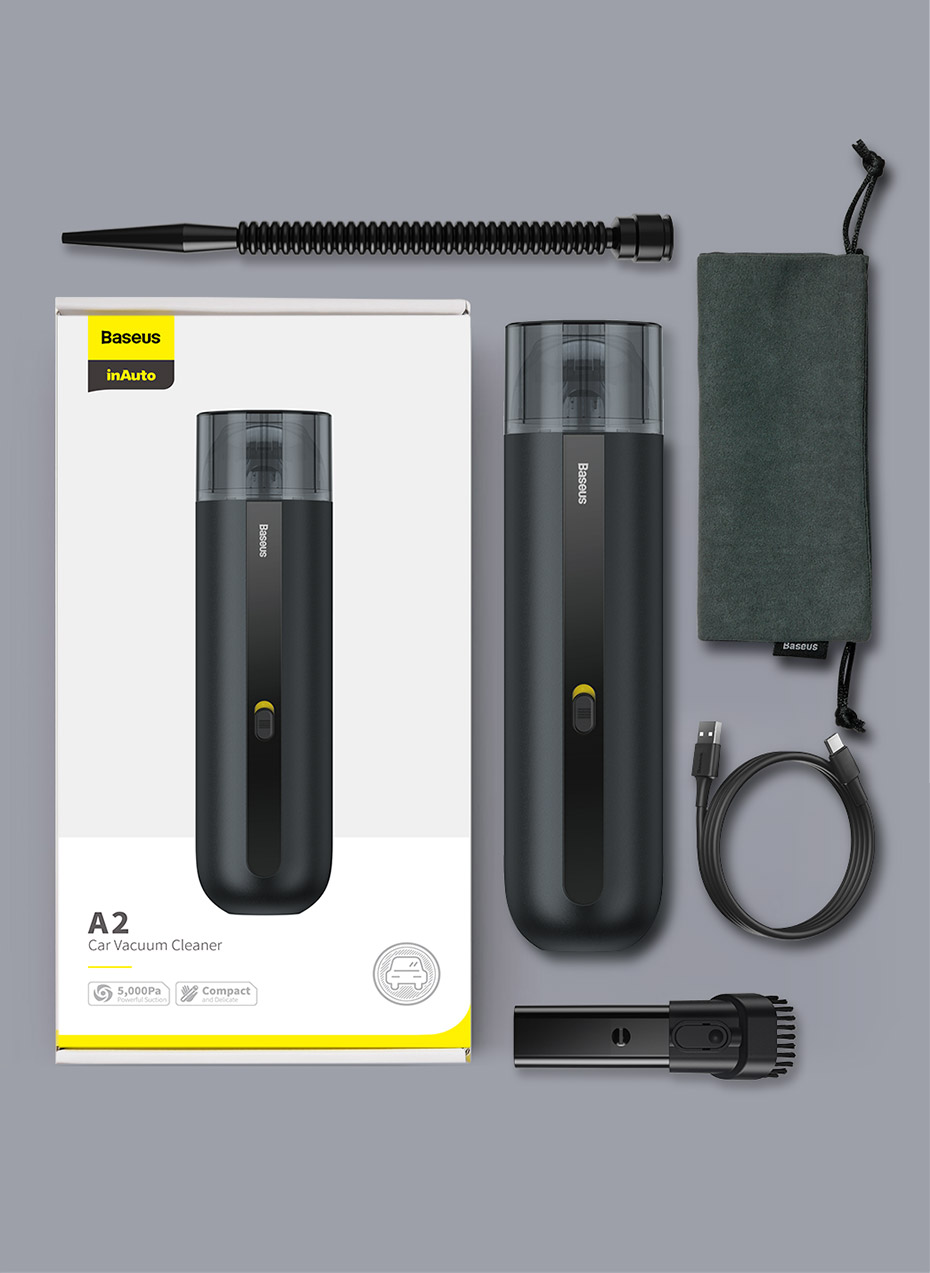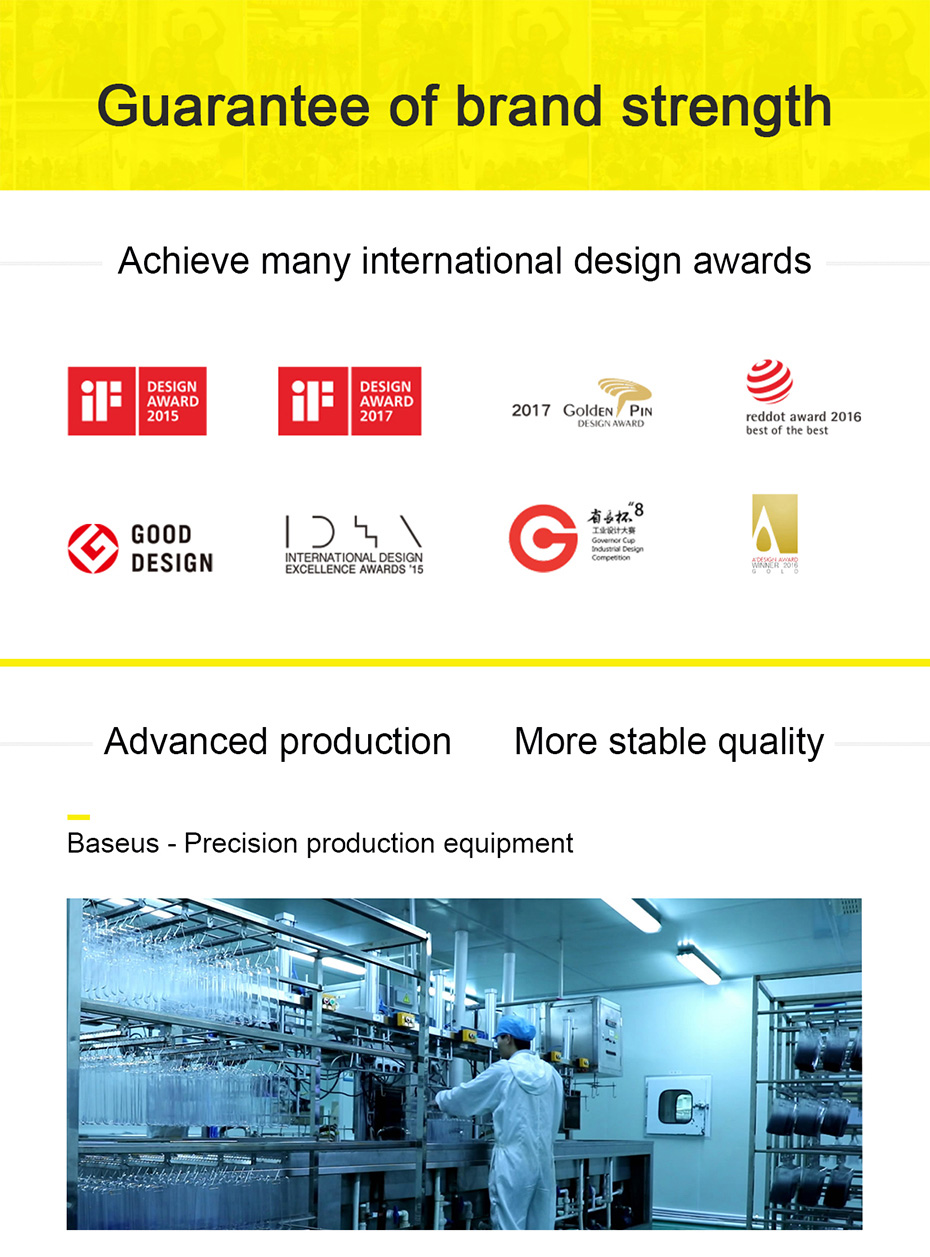 SPECIFICATIONS:
Material: ABS

Rated voltage: 12 (V)

Rated input power: 120 (W)

Vacuum suction: 4000 (mbar)

Size: 21.5 * 5.4cm

Power cord length: 4.5m
✨PACKAGE INCLUDED
1 set * Portable car vacuum cleaner