💵Save Money from Mover Services💵
💪Move Furniture Easily & Labor-saving!💪

Our mover easy moving slider will give you an amazing experience for moving your household furniture and appliances without any damages.

【Move Furniture Easily & Labor-saving】
Compared with traditionally moving furniture with bare hands, our moving artifact not only saves effort, but also avoids the trouble of damaging the floor surface due to moving furniture. It saves time and effort and is a good helper.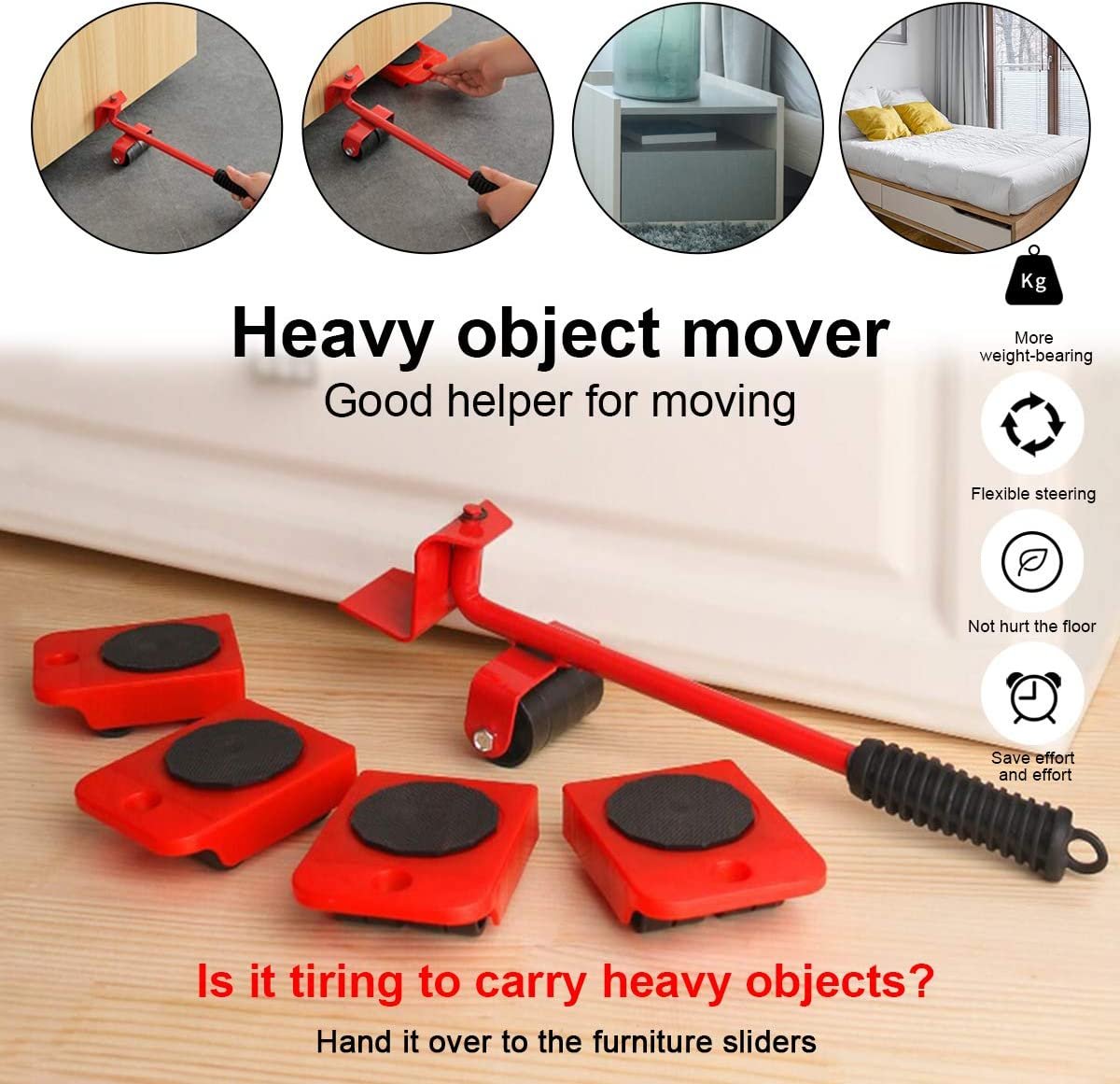 【Raise the Heavy Furniture Higher】
Use the crowbar alone to pry up to a height of about 2 inches. If you want a higher height, you can stack our pulleys below to flexibly combine to meet your needs.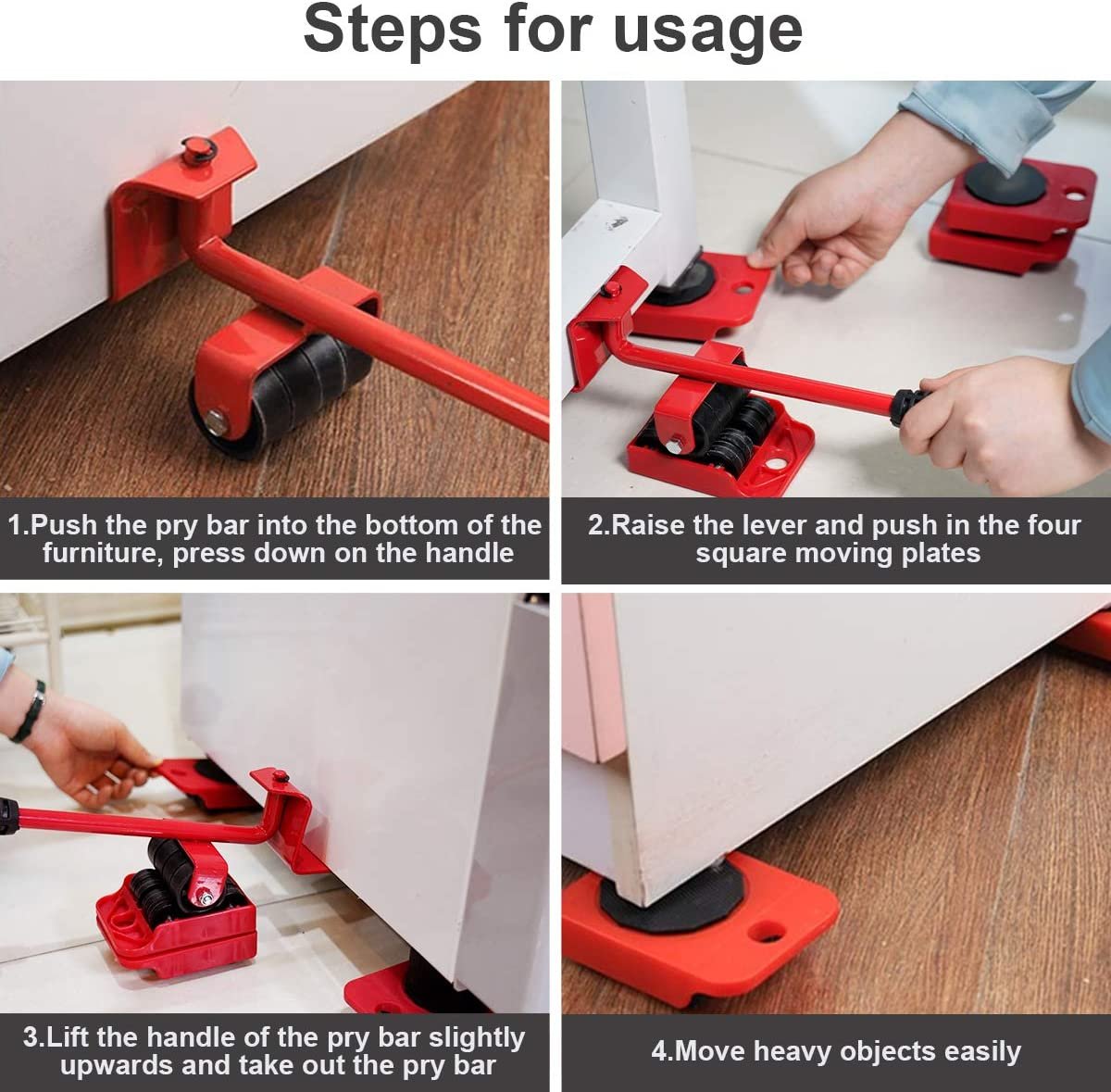 【Suitable for Most Furniture】
The moving artifact has a wide range of applications, including bathtubs, desks, sofas, wardrobes, and washing machines.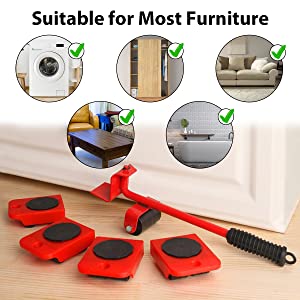 【Safety Design】
360-degree rotatable, rotatable foot pads match furniture feet and equipment feet, and are firmly fixed. Ideal for sofas, bookcases, tables, chairs, beds, pianos, washers/dryers, refrigerators, etc.

【Premium Material】
Main structure is made from thick durable steel while the handle is made from PP with an anti-slip design. The 4 moving plate are made of ABS plastic, It can withstand 150 KG / 330 pounds of heavy objects, so you can easily move furniture or heavy objects.
【Package Included】
4 corner movers that doesn't scratch floor and 1 nice looking wheeled lifter. If you are not Satisfied with your purchase, we will provide full refund.

Specification:
Dimensions: 3.9 x 3in (Moving Plate) ;13in (Lift Kit)
Color: Red
Each moving wheel can be loaded Max with 150kg/330Lbs
Package includes:
1 SET 🔧🔧
4 x Moving Plate
1 x Lift Kit
1 PCS🔧