Thanks to the advances we've made in footwear technology, we've designed the perfect pair of work shoes that provide long-lasting protection without added weight.
These shoes are made with military-grade kevlar, an incredibly tough yet lightweight material.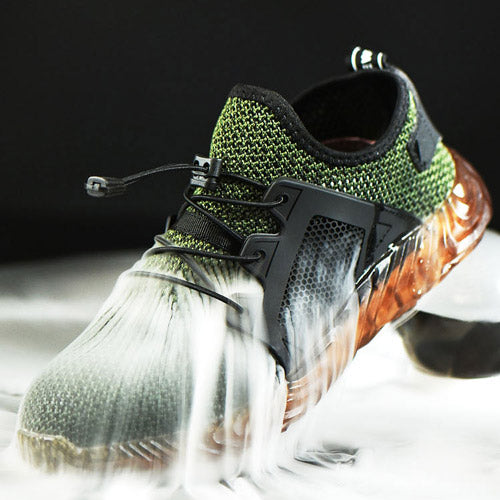 Moisture-wicking mesh lining for maximum airflow and breathability to prevent stinky, sweaty feet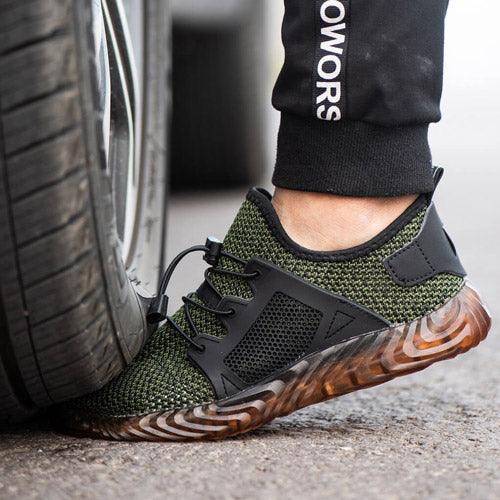 Made from heavy-duty steel to fully protect your toes from crushing and falling objects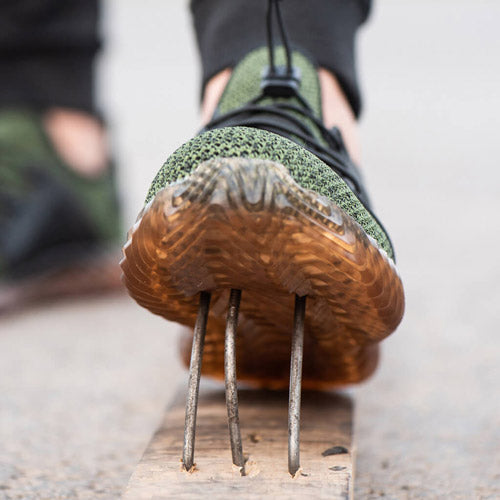 RÉSISTANCE À LA PERFORATION
Le matériau de qualité militaire protège les pieds du lieu de travail et des risques environnementaux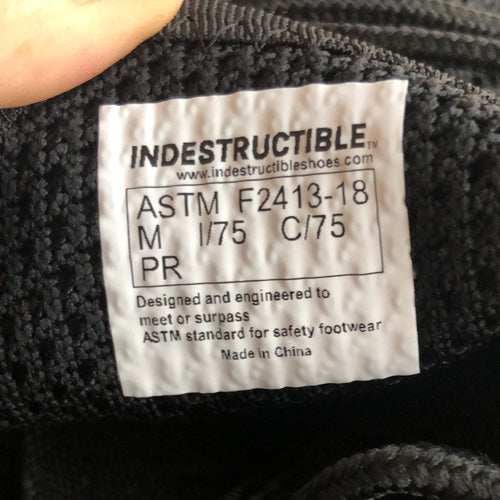 Test de résistance aux chocs, de résistance à la compression et de résistance à la perforation réussi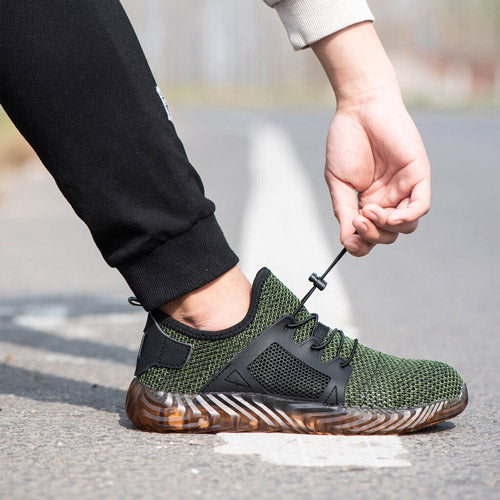 LACETS SANS NOUER (Module complémentaire)
Les lacets pratiques sans nœud permettent de gagner du temps et de conforter votre pied pour un ajustement personnalisé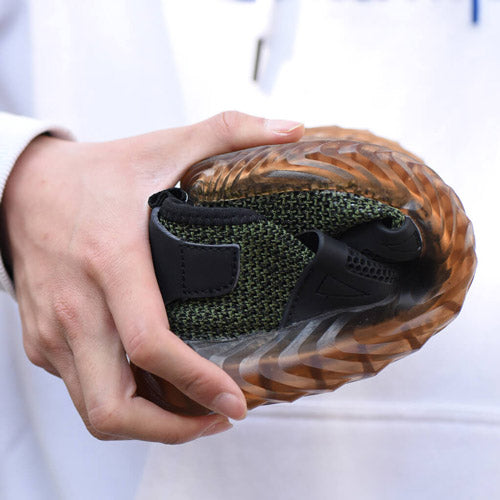 La composition élastique et flexible aide à répartir le poids du corps uniformément sur les pieds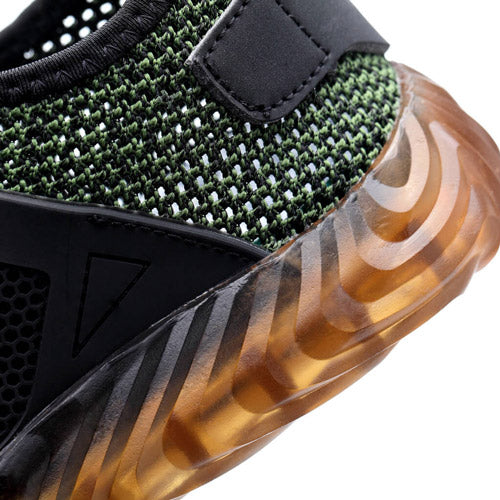 SEMELLE INTERCALAIRE AMORTI
La semelle intercalaire rembourrée permet un amorti supérieur et une zone des orteils plus spacieuse pour un confort tout au long de la journée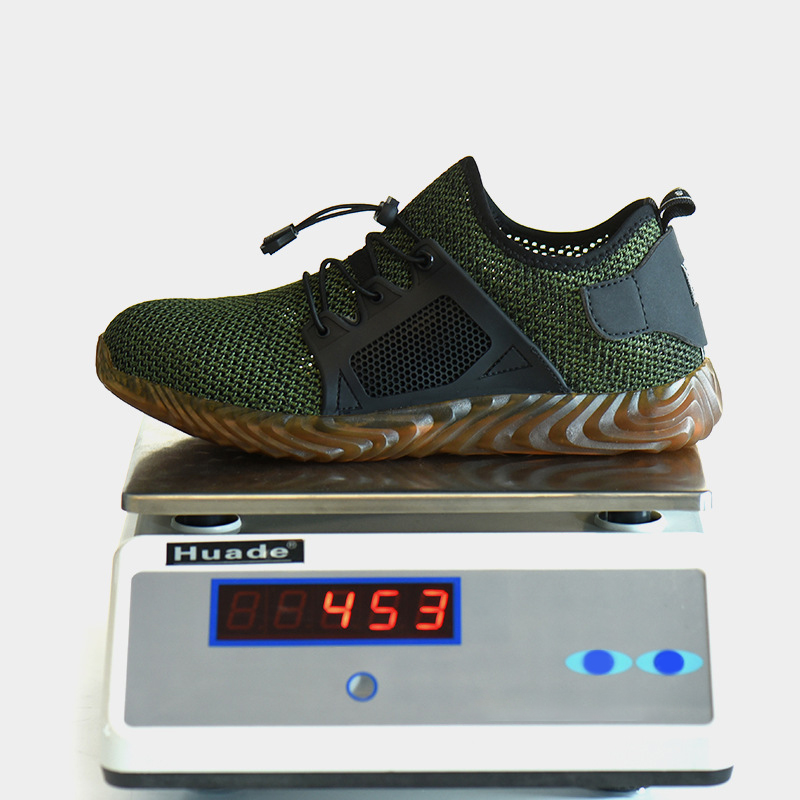 Matériau super léger pour éviter que vos pieds ne se fatiguent après de longues périodes de travail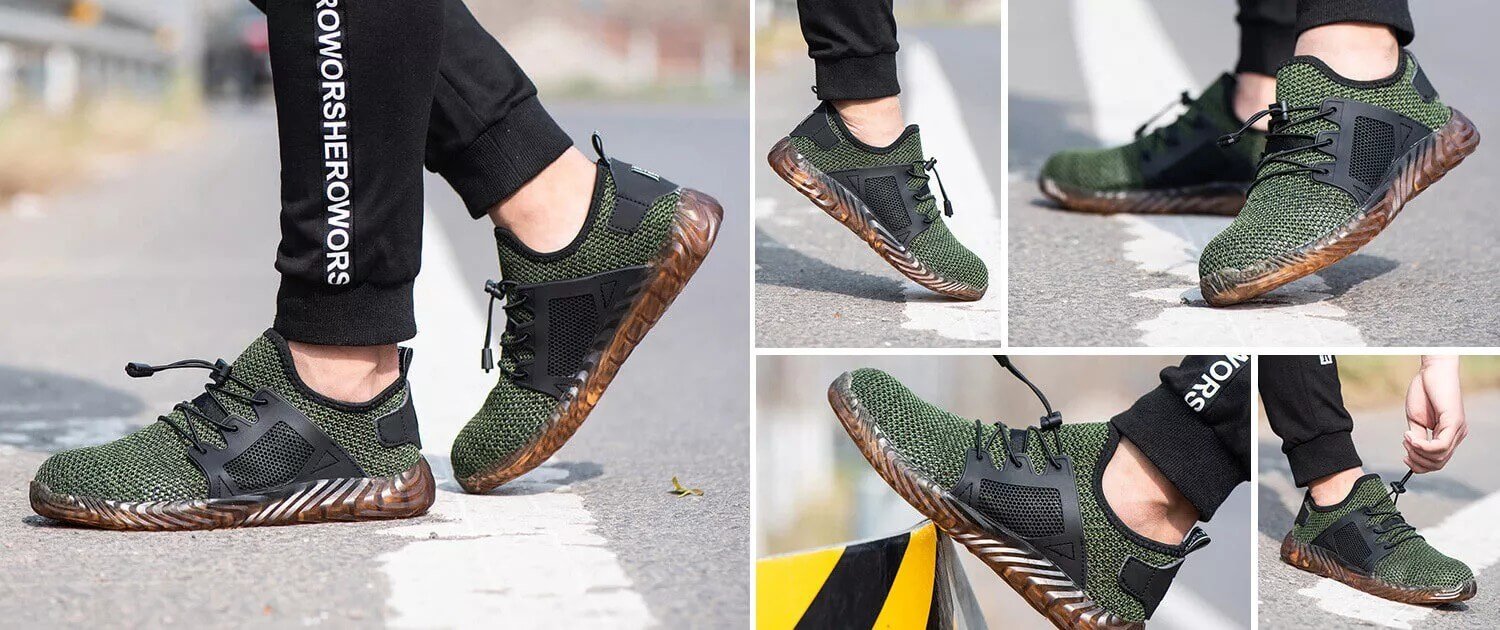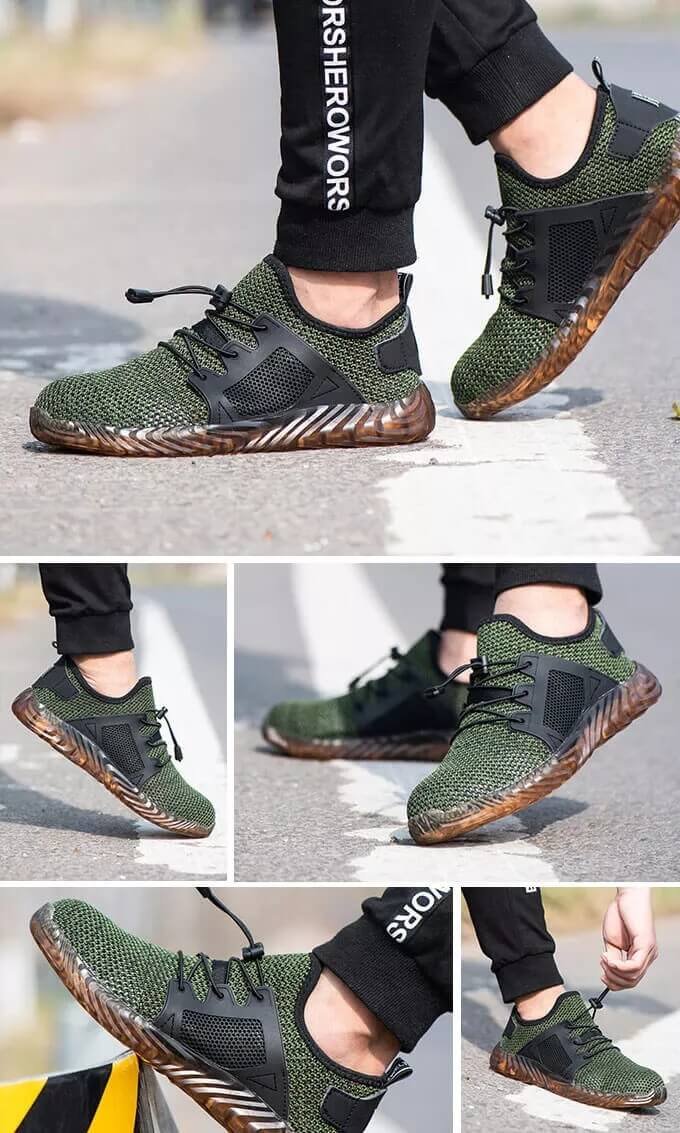 Caractéristiques
Matériel: Maille tissée à la mouche + PVC

Couleur: vert/noir_jaune/noir/gris

Taille du produit : 39-47

Poids du produit : 1100g

Le forfait comprend: 1 x chaussures respirantes et indestructibles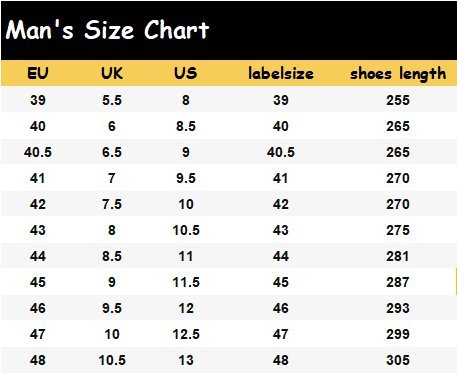 Remarques
En raison des mesures manuelles, veuillez autoriser de légers écarts de mesure.

En raison des différents effets d'affichage et d'éclairage, la couleur réelle de l'article peut être légèrement différente de la couleur affichée sur l'image.