🌱Grow A Beautiful Lush Green Lawn In Just Four Weeks, No Manual Care Required!
Biodegradable Grass Seed Mat is your new all-in-one growing solution that makes everything easier. All you need is to roll out the mat on your preferred surface, water it thoroughly, and watch it grow in about five weeks! 
The mat is made of three layers of bio fabric, and moisture-holding and nutrients bio fabric. It's perfect for all lawns, no matter what climate it is! It produces fast germination and uniform growth.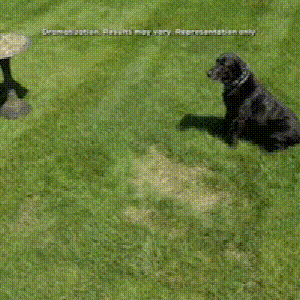 FEATURES:
BIODEGRADABLE - SIMPLY ROLL & FORGET: Built to be a true all-in-one garden solution, we make it easy! The mat itself is made with bio fabric.Our fabric is designed to hold in nutrients and moisture especially well and will not die out in cold or dry climates! Our soil germinates fast and provides uniform growth.

EASY TO USE: Simply roll out, water, and watch it grow. Our mat stays green, even in conditions of dense shade or scorching sun.

PERFECTLY PLACED: Each seed will be surrounded by fertilizer and held in place between Micro Pellet Fertilizer and Biodegradable Fabric.

PERFECT FOR SUN, SHADE, AND SLOPES: Designed for full sun and dense shade has fine-bladed texture and medium to high drought resistance.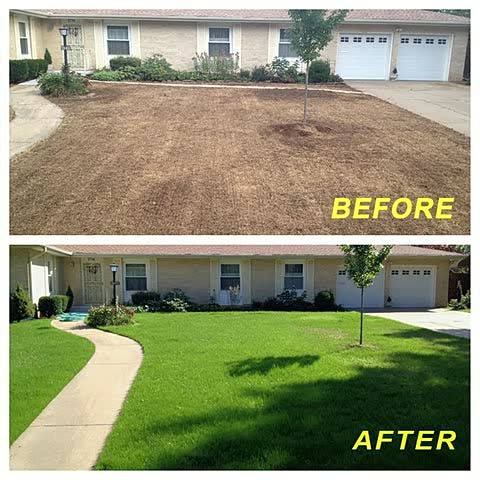 HOW TO USE:
Roll: Roll out the mat on the prepared surface.

Water: Water the area thoroughly.

Grow: Your beautiful lush green lawn will be ready within 5 weeks!
SPECIFICATIONS

:
Material: Biodegradable Grass Seed Pad

Size: 3m x 0.2m ( 300cm x 20cm)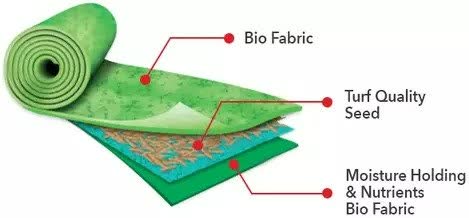 PACKAGE INCLUDES:
1 x Biodegradable Grass Seed Mat